Pinback button for N.A.A.C.P. Legal Defense Fund anti-lynching campaign
National Museum of African American History and Culture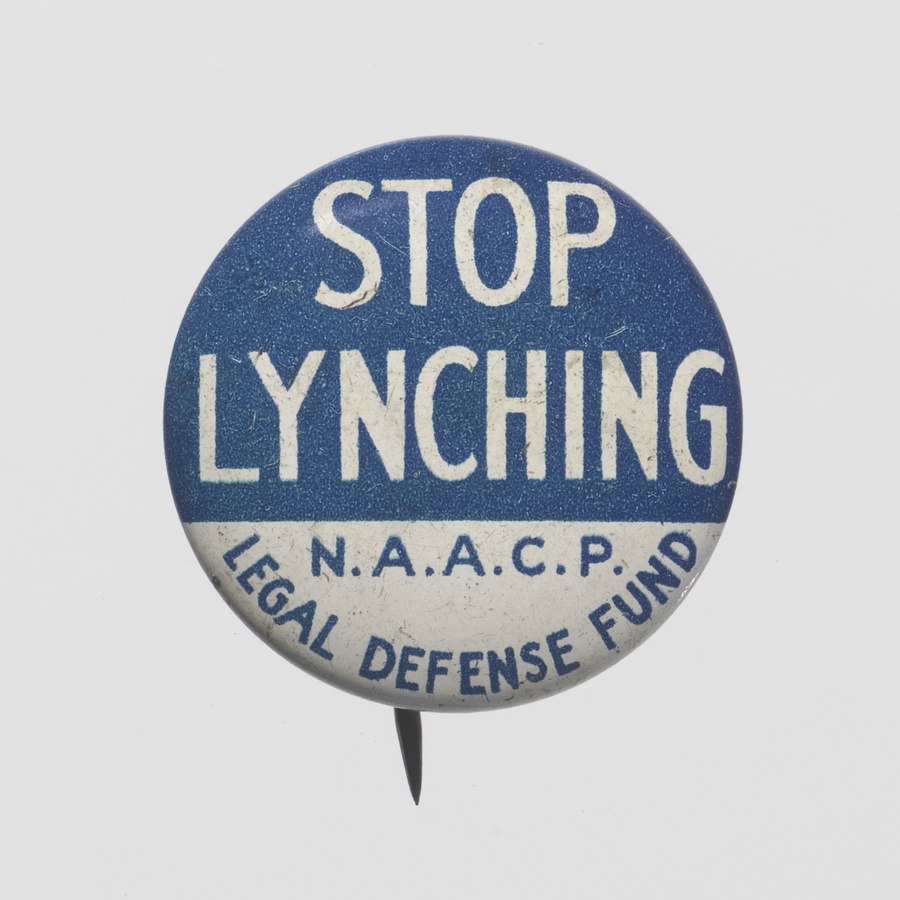 About the work
The National Association for the Advancement of Colored People (NAACP) and the Legal Defense Fund (LDF) held campaigns against lynching throughout the first half of the twentieth century. Their work toward anti-lynching laws was in reaction to laws enacted after the Civil War that left African Americans unprotected from harm by others. Loose interpretations of federal and state laws by white individuals primarily in the American South led to violent acts under the guise of pro-slavery justice. When this "justice" started to take place in the legal system, many African Americans were sentenced to death for misdemeanor charges or allegedly committing crimes. The LDF began to address the legality of capital punishment in southern states as "justice" mimicked that of earlier mob violence. This pin helped to demonstrate and support the LDF's cause to uphold racial justice in America. Equal Justice Initiative, Lynching in America: Confronting the Legacy of Racial Terror, Third Edition, 2017. lynchinginamerica.eji.org/report/. Accessed 28 August 2022.
Save this work.
Start an account to add this work to your personal curated collection.
Work details
Help us improve the metadata.
Is something is missing?