Picture postcard of a North Carolina Convict Camp
National Museum of African American History and Culture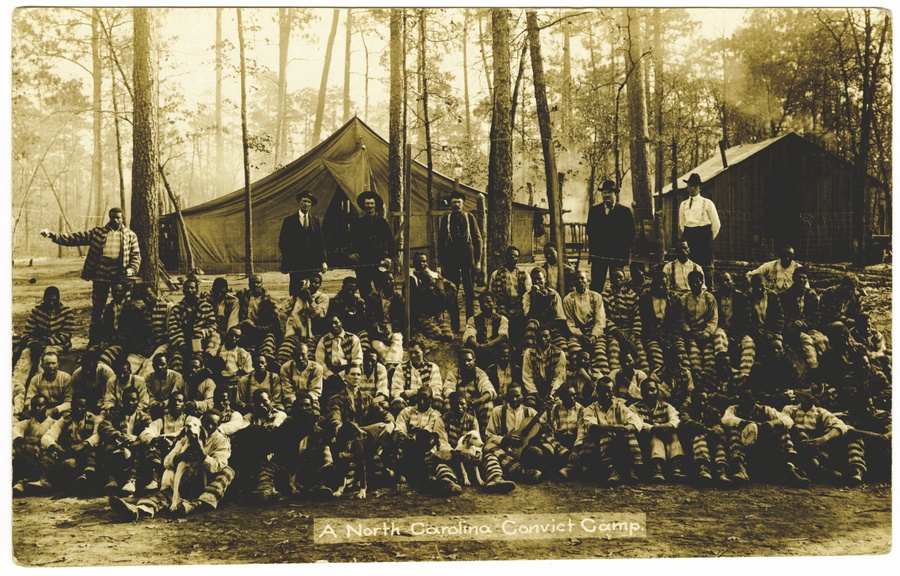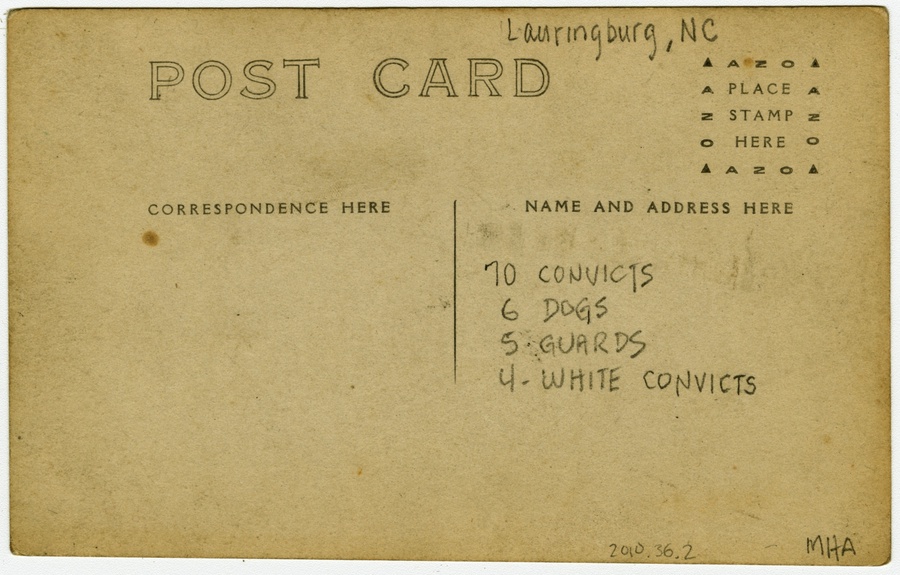 About the work
The 13th amendment to the United States' Constitution that prohibited slavery and involuntary servitude makes an exception for convicted prisoners. Together with a justice system that disproportionately targets people of color, it has allowed for the forced labor of predominantly non-white people to continue in the U.S. to this day. This postcard photograph of a North Carolina convict camp is an example of the racial disparity in forced prison labor. In a group of 70 uniformed convicts only four are white, while the guards are all white.
Save this work.
Start an account to add this work to your personal curated collection.
Work details
Help us improve the metadata.
Is something is missing?