Conquest of the Philippine Islands
Cooper Hewitt, Smithsonian Design Museum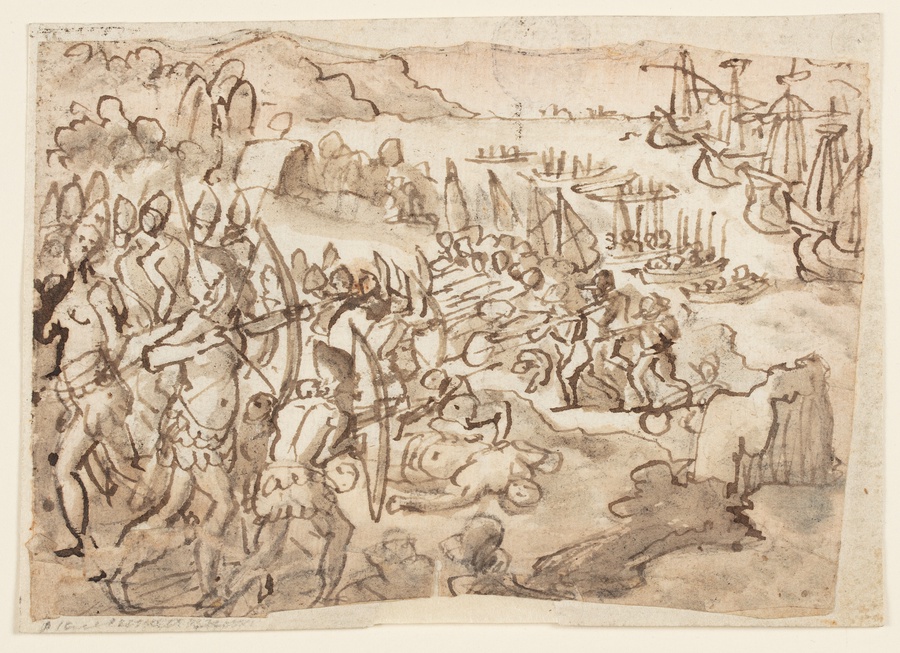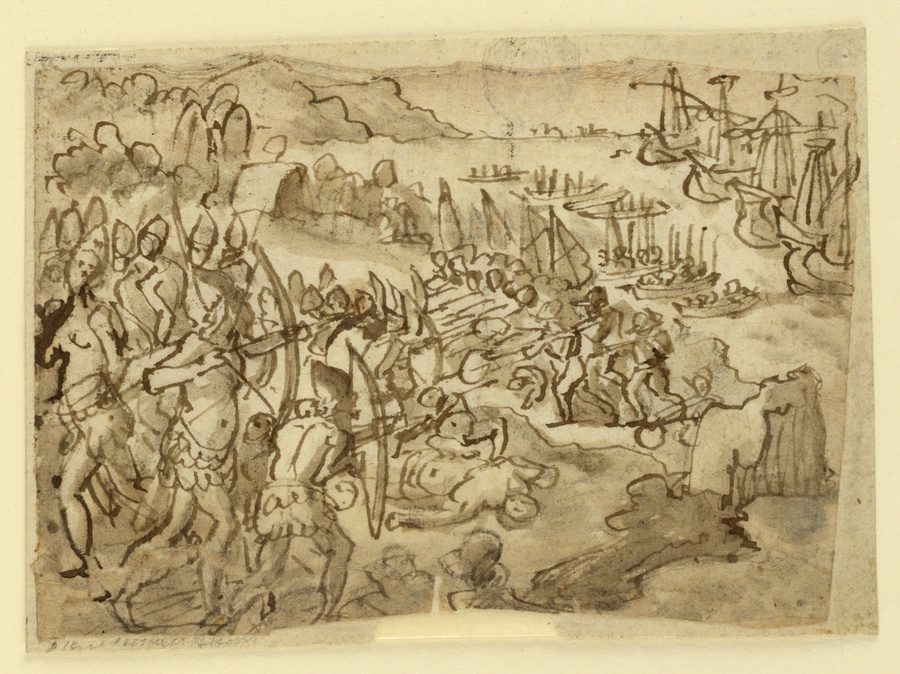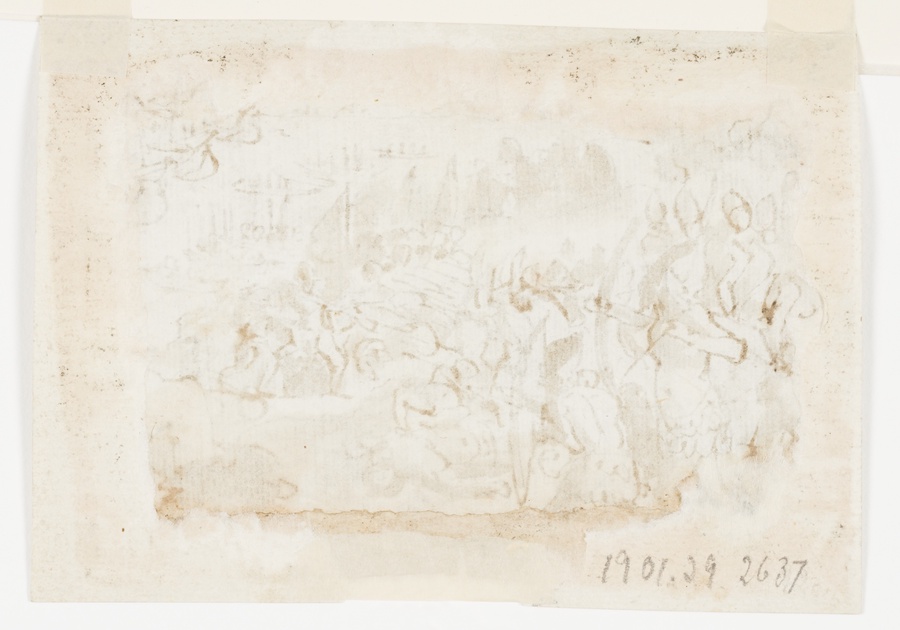 About the work
An imagined interpretation of a colonial-era battle between the Indigenous peoples of the Philippines and Spanish forces. The Spanish are outfitted with firearms and an armada of ships, while the Indigenous people defend themselves with bows and arrows. The dynamic composition gives preference to the Indigenous people on the left and recedes toward the Spanish forces in a seemingly formulaic manner.
Save this work.
Start an account to add this work to your personal curated collection.
Work details
Help us improve the metadata.
Is something is missing?