Plate with an allegory on the Dutch East India Company
Rijksmuseum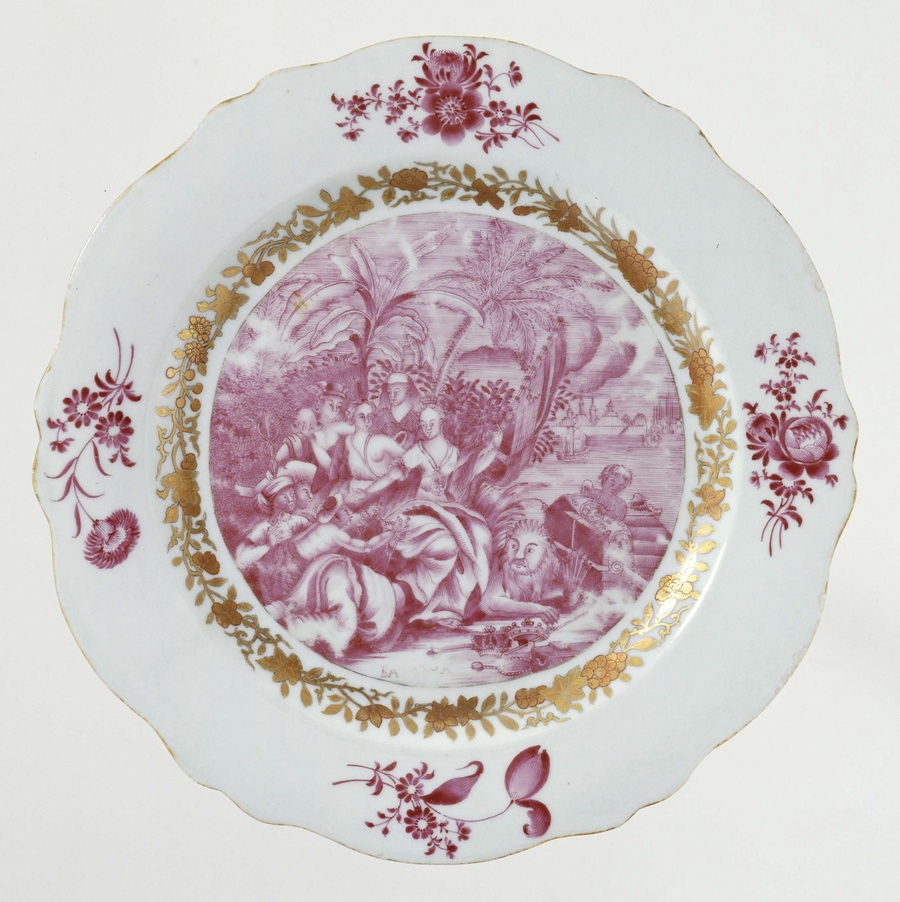 About the work
A take on an earlier print depicting allegorical representations of the Dutch East India Company. It is a typical scene where the company demonstrates its ideal of a right to govern and trade prosperously across the seas. Exoticised figures and a lion embody the colonized peoples of the southern and southeastern regions of Asia. The use of the scene on a plate suggest that it was produced for purchase.
Save this work.
Start an account to add this work to your personal curated collection.
Work details
Help us improve the metadata.
Is something is missing?