Specerijendoos in de vorm van het schip Mauritius
Rijksmuseum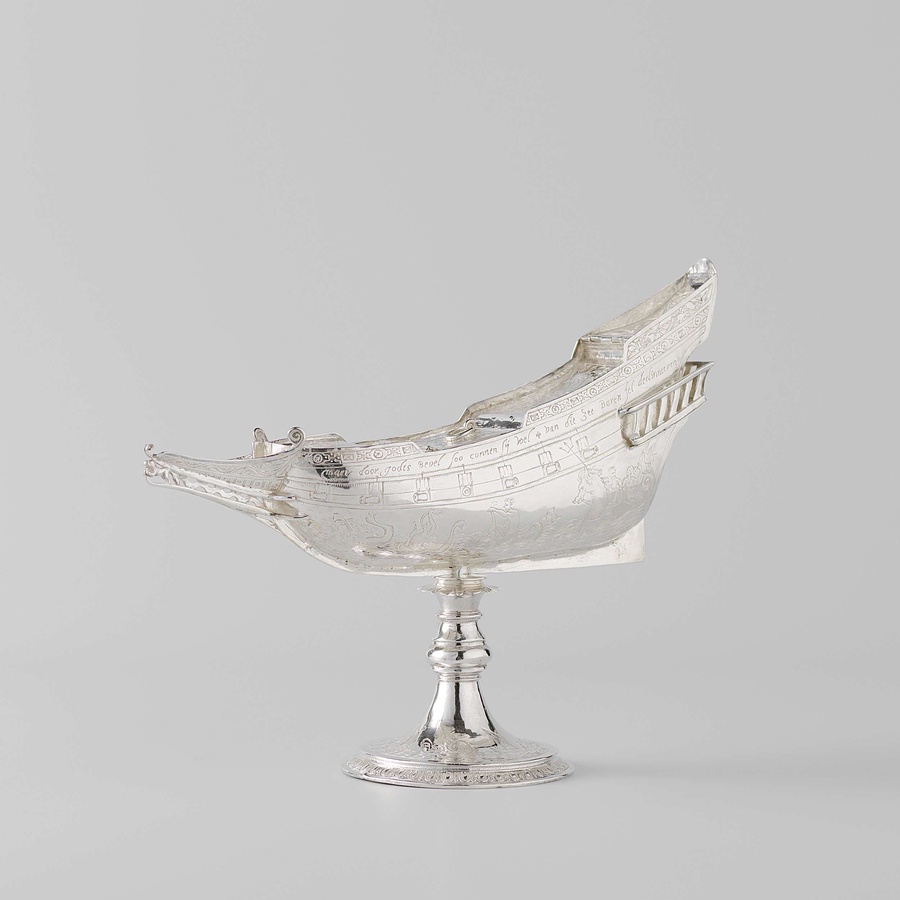 About the work
Cast in silver in the shape of the ship Mauritius, this spice box represents the opulence of Dutch colonial dominance. The Mauritius was a vessel that set out on an early Dutch East India Company (VOC) excursion to Indonesia. Cinnamon, nutmeg, pepper, and mace—goods that the VOC traded—would be served from this box alongside other lavish dinnerware.
Save this work.
Start an account to add this work to your personal curated collection.
Work details
Help us improve the metadata.
Is something is missing?