Artilleriewerkplaats
Rijksmuseum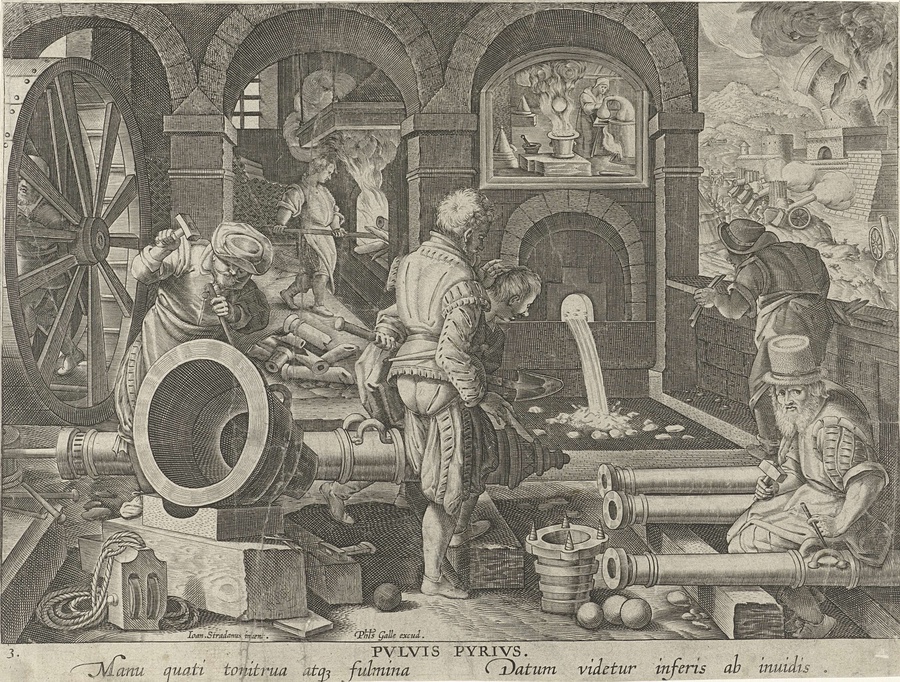 About the work
Idealized, romantic depictions of labor often masked the violent and oppressive realities on which they were based. Sugar plantations in Dutch Guiana (later Suriname) have a brutal history. This engraving print by Dutch artist Reinier Vinkeles shows a white colonist being welcomed home to a sugar plantation called La Recompense (The Reward). The image privileges the colonial perspective, showing a pristine plantation landscape being worked by docile, enslaved dark-skinned laborers. There is nothing to indicate the horrors regularly faced by enslaved workers under colonial conditions.
Save this work.
Start an account to add this work to your personal curated collection.
Work details
Help us improve the metadata.
Is something is missing?