Allegory of the Victory of the Dutch over the Spanish Fleet at Gibraltar, 25 April 1607
Rijksmuseum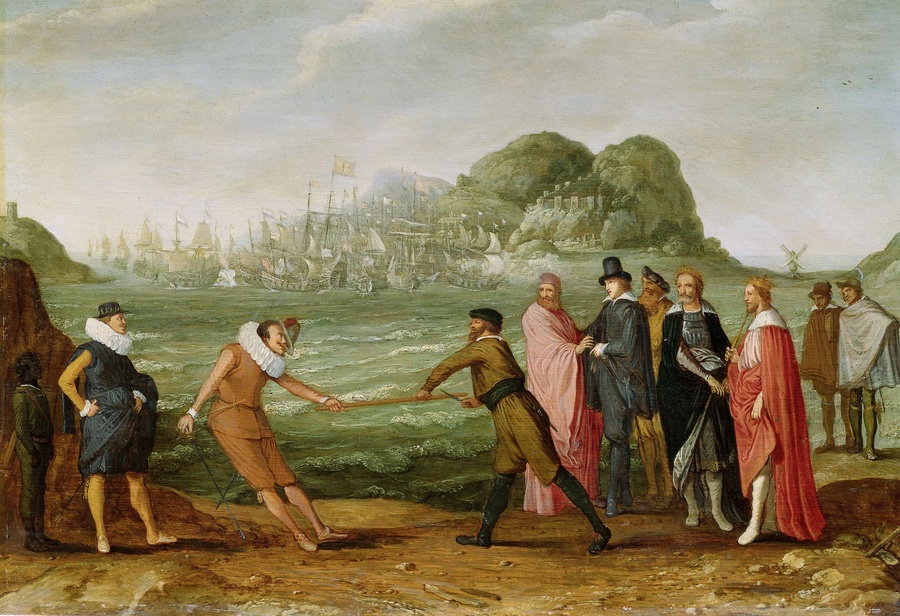 About the work
European powers fought over maritime and commercial dominance around the early 1600s. In this painting, the struggle is represented by two men fighting for control of a golden stick. One man represents Spain, the other the Netherlands. England and Italy are among the unsettled onlookers.
Save this work.
Start an account to add this work to your personal curated collection.
Work details
Help us improve the metadata.
Is something is missing?