Two cats surmounting a box for an animal mummy
Metropolitan Museum of Art, New York, NY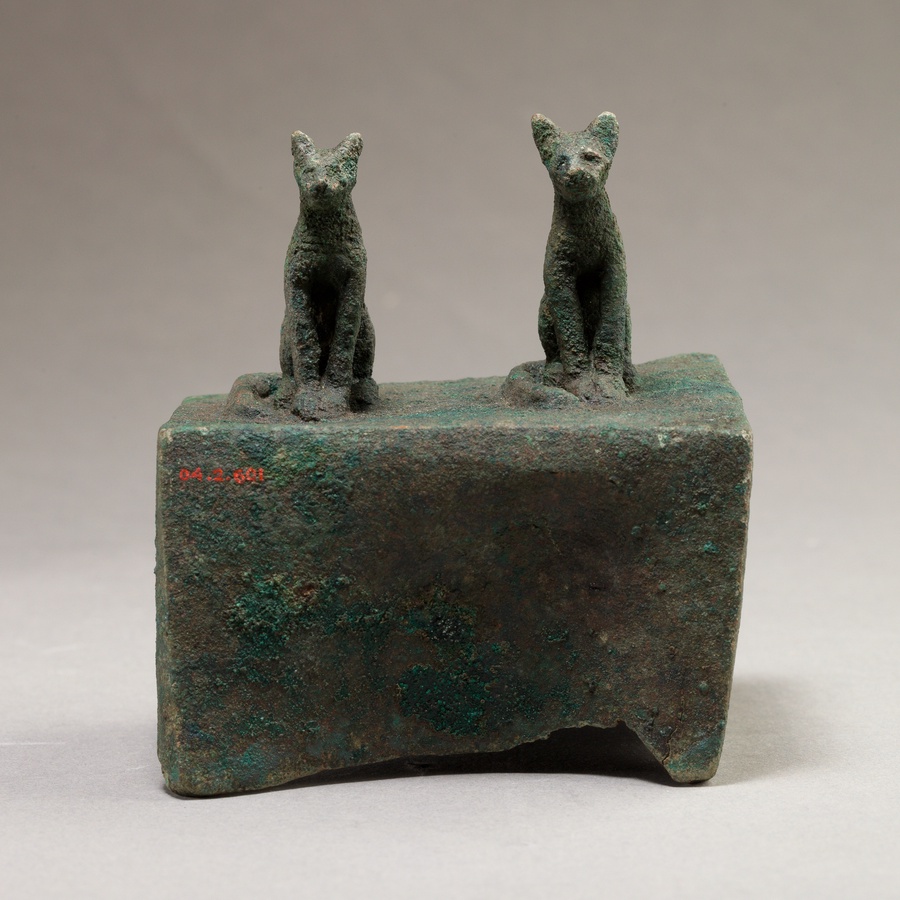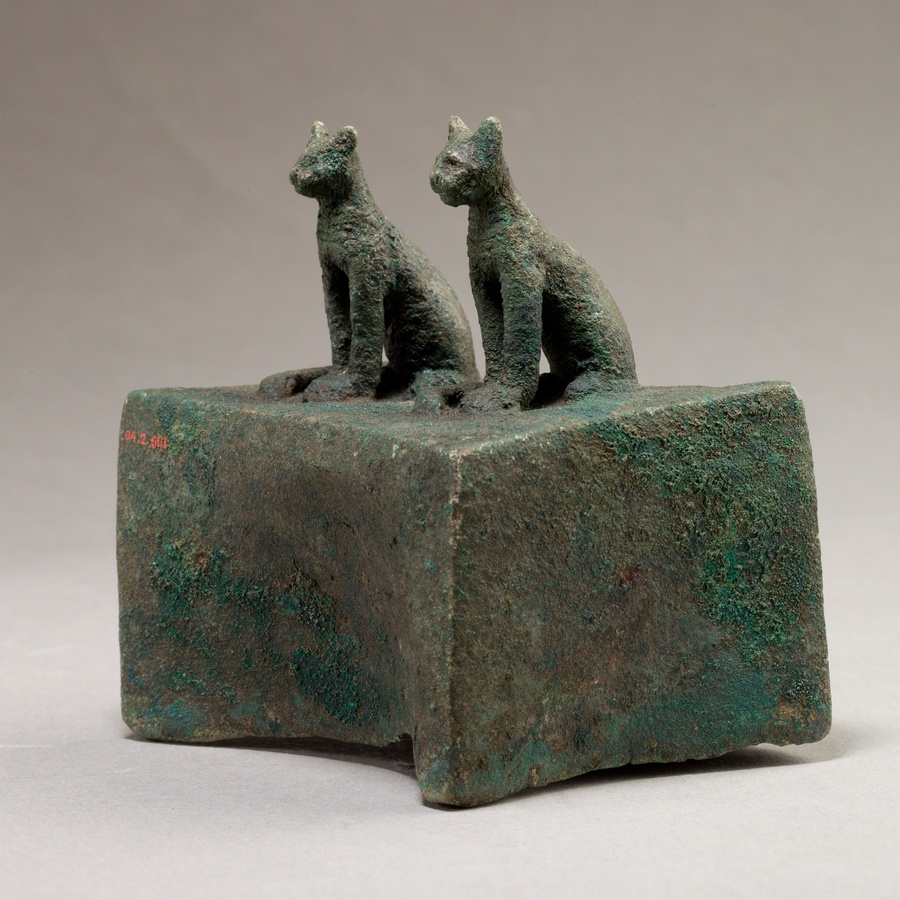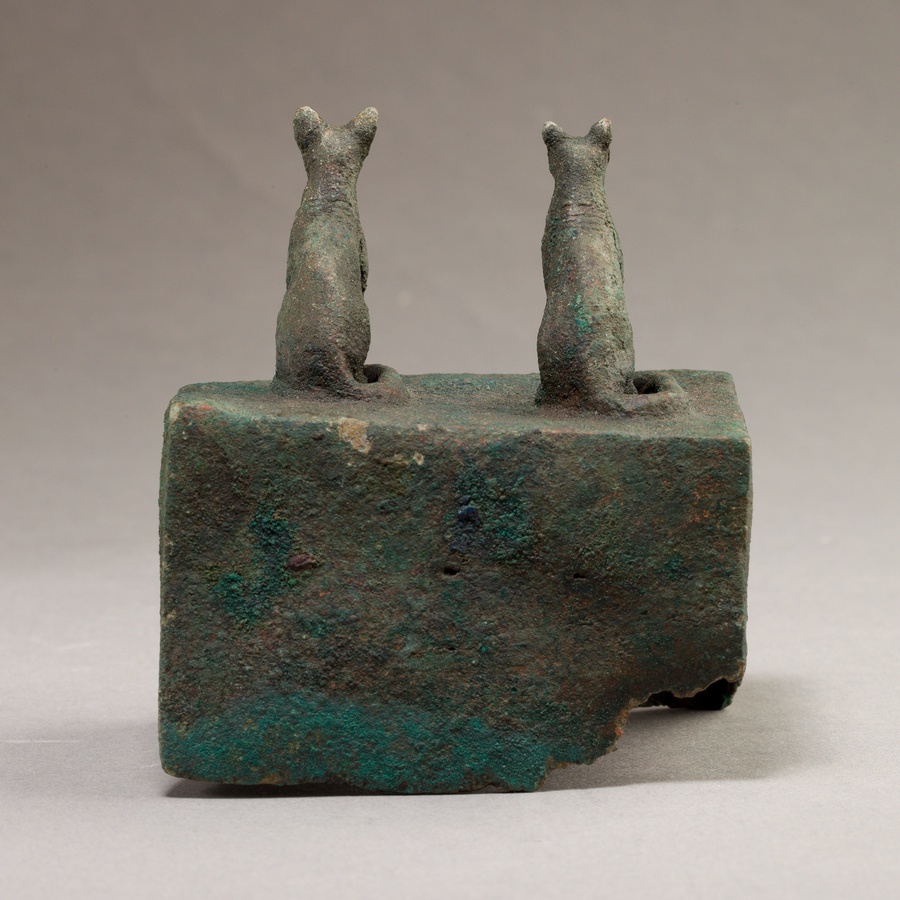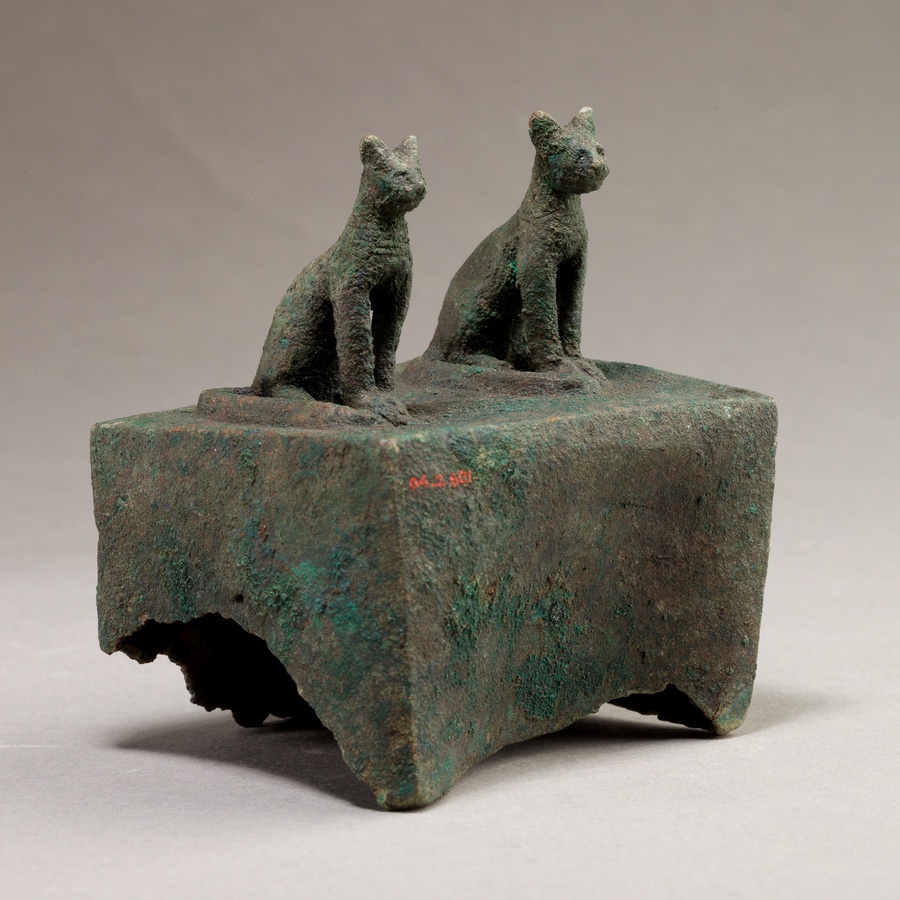 About the work
Two vigilant cats guard a small mummy box. Cats followed the deceased into the afterlife as protectors. Pet cats often lived into old age and were buried with their owners. Conversely, many cats were specifically bred for sacrifice. These cats were ritually killed at a young age, mummified, and offered to the gods.
Save this work.
Start an account to add this work to your personal curated collection.
Work details
Help us improve the metadata.
Is something is missing?