The Courtesan Hanaōgi of the Ōgiya Brothel (Ōgiya Hanaōgi), from the series Beauties of the Pleasure Quarters as Six Floral Immortals (Seirō bijin rokkasen)
Metropolitan Museum of Art, New York, NY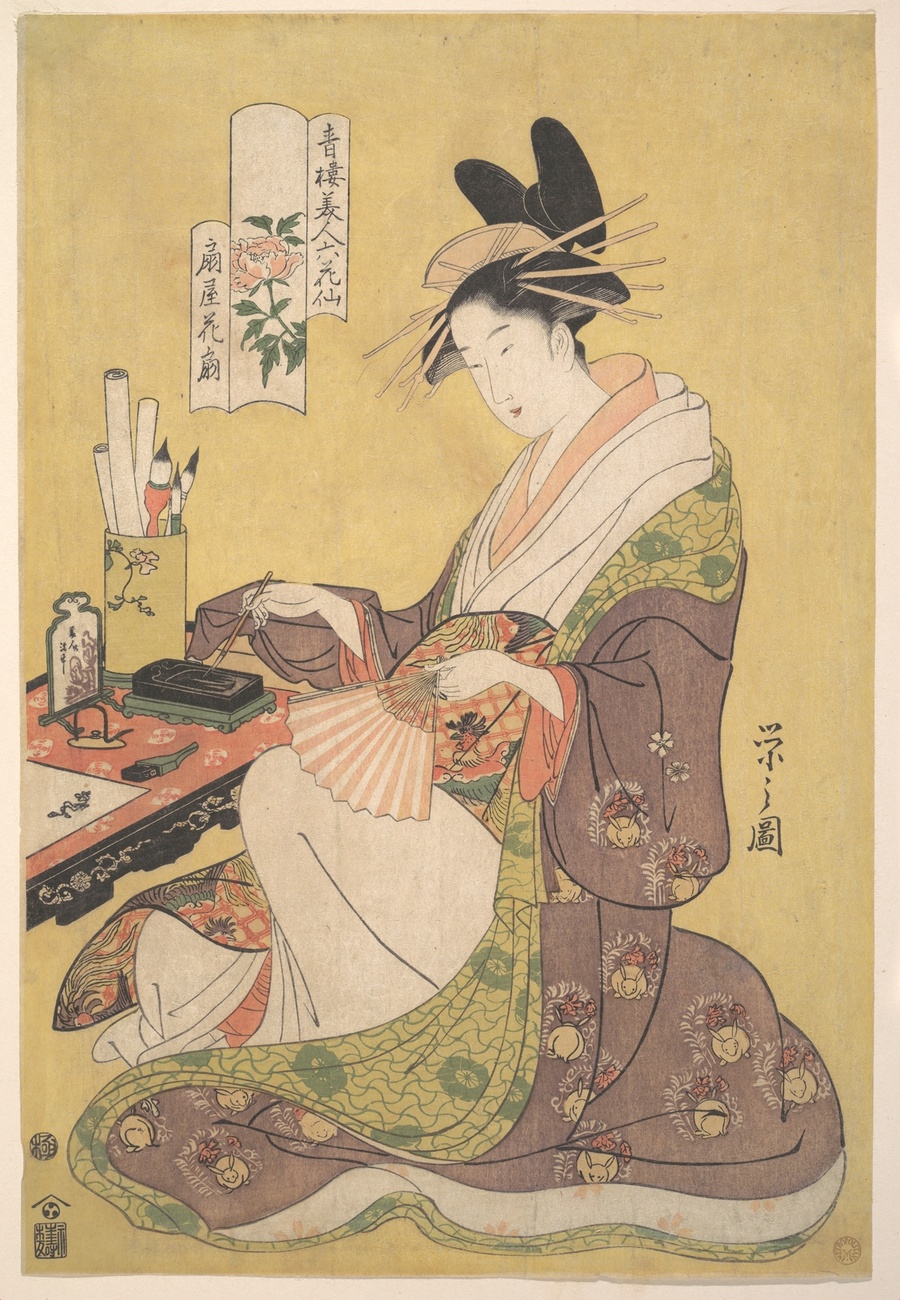 About the work
This print depicts Hanaōgi, a high-ranked Japanese courtesan, or oiran, as she sits and writes at her desk surrounded by calligraphic accouterments. Hanaōgi's literacy, elaborate hairstyle, and fine kimono communicate her rank. This print is from a series called "Beauties of the Pleasure Quarters as Six Floral Immortals." Ukiyo-e is a genre of block print focused on the pleasures of Edo-era urban life. "Beauties of the Pleasure Quarters" was a common theme for albums depicting the most popular courtesans of the day. Ukiyo-e artists frequently celebrated courtesans' literary talents. This print is a play on the Japanese and Chinese literary theme of the rokkasen, or "six poetry immortals," who were six famous Japanese poets of the ninth century. Chōbunsai Eishi used a play on words to substitute "floral" for "poetic" in his title of this series, implying that the courtesans were both great poets and as beautiful as flowers.
Save this work.
Start an account to add this work to your personal curated collection.
Work details
Help us improve the metadata.
Is something is missing?