Monastery of Mega Spileon, Greece
Metropolitan Museum of Art, New York, NY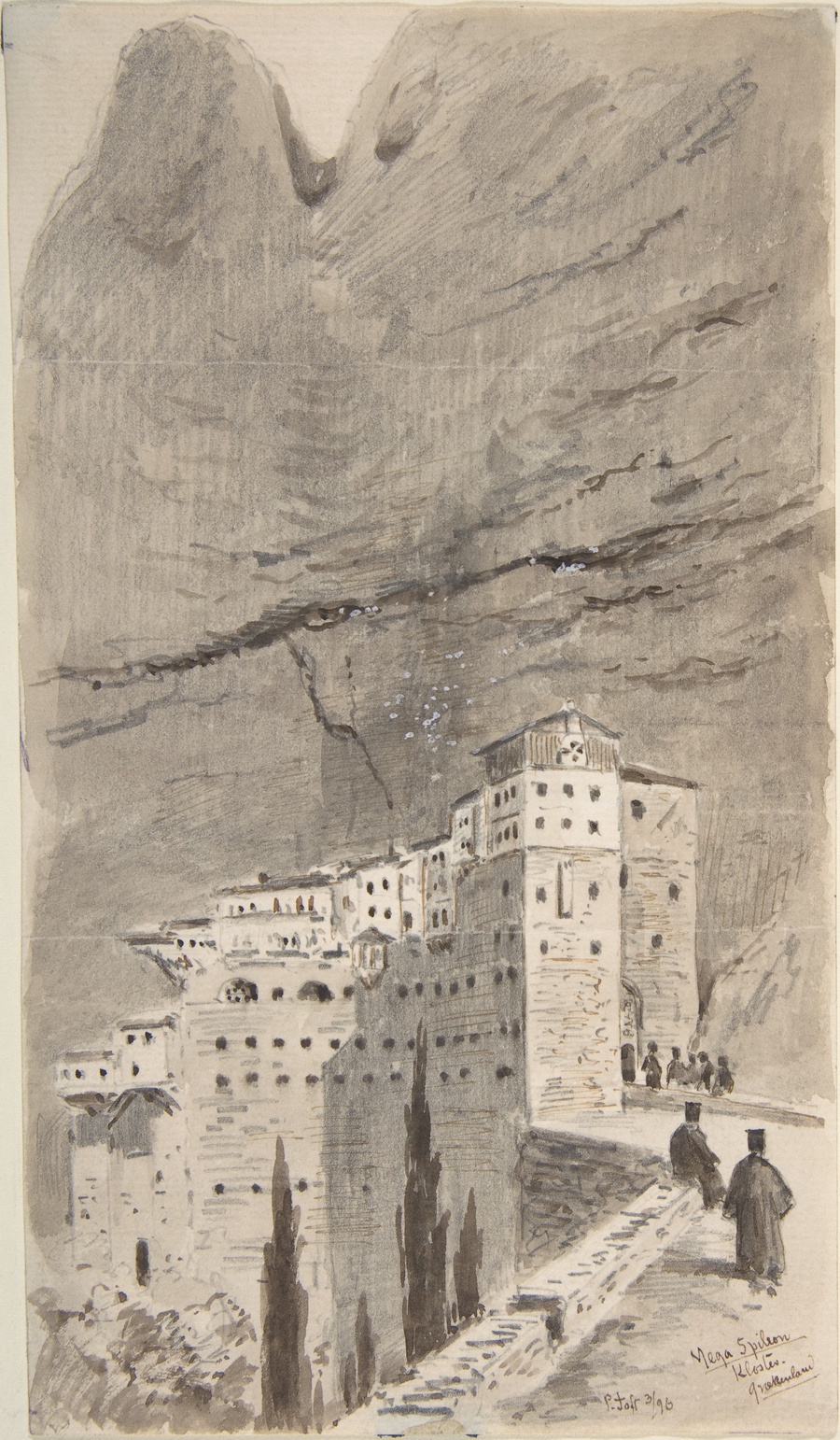 About the work
Similar to brothels, monasteries are divided into individual cells, connected by common areas. The monastery of Mega Spileon is a Greek Orthodox monastery built into a cave in the 300s. Peter Toft depicted the building's exterior in 1896. His work on paper displays the structure's parallel cell windows. When males commit themselves to religious orders, it is often in search of intellectual and pious pursuits. They can maintain a certain amount of control over their movements, traveling for missions and other religious work, unlike brothel workers housed in similar spaces.
Save this work.
Start an account to add this work to your personal curated collection.
Work details
Help us improve the metadata.
Is something is missing?