Terracotta lekythos (oil flask)
Metropolitan Museum of Art, New York, NY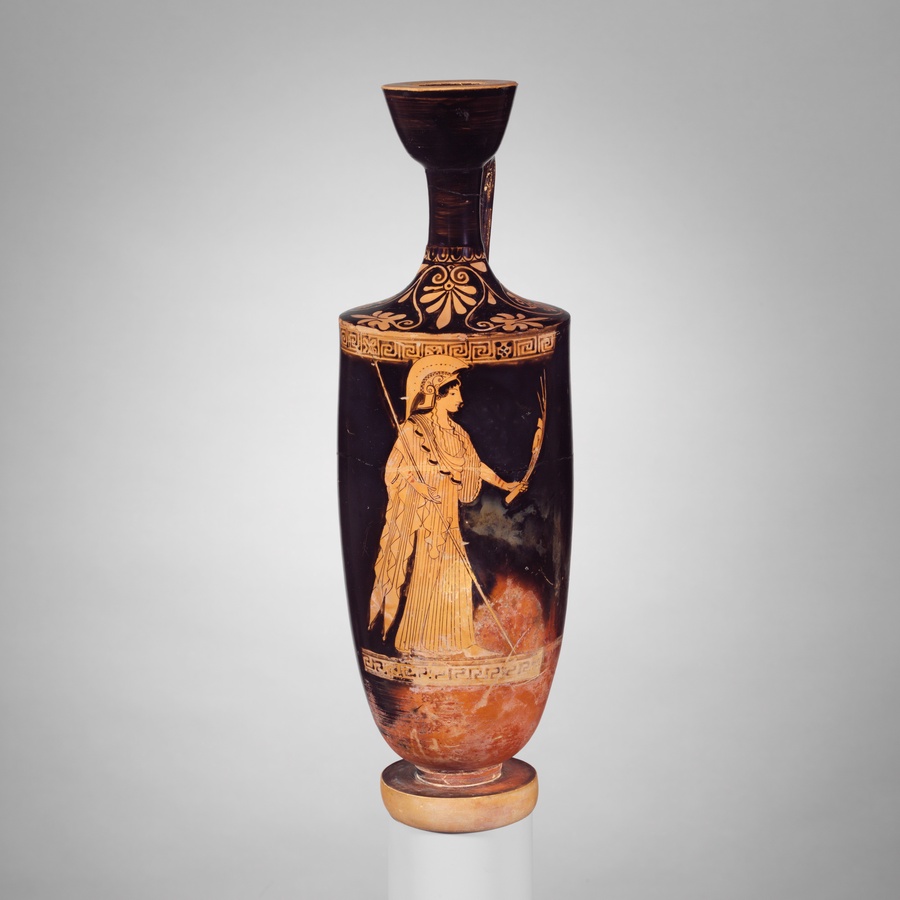 About the work
This terracotta oil flask celebrates ancient Greek might at sea. Athena, the goddess of war and the patron saint of Athens, wears her customary helmet. She holds a spear in one hand and the curved stern of a warship in the other. This vase may commemorate an Athenian victory following the city-state's major investment in enlarging their navy.
Save this work.
Start an account to add this work to your personal curated collection.
Work details
Help us improve the metadata.
Is something is missing?