Washerwomen Descending a Quai Staircase
Cleveland Museum of Art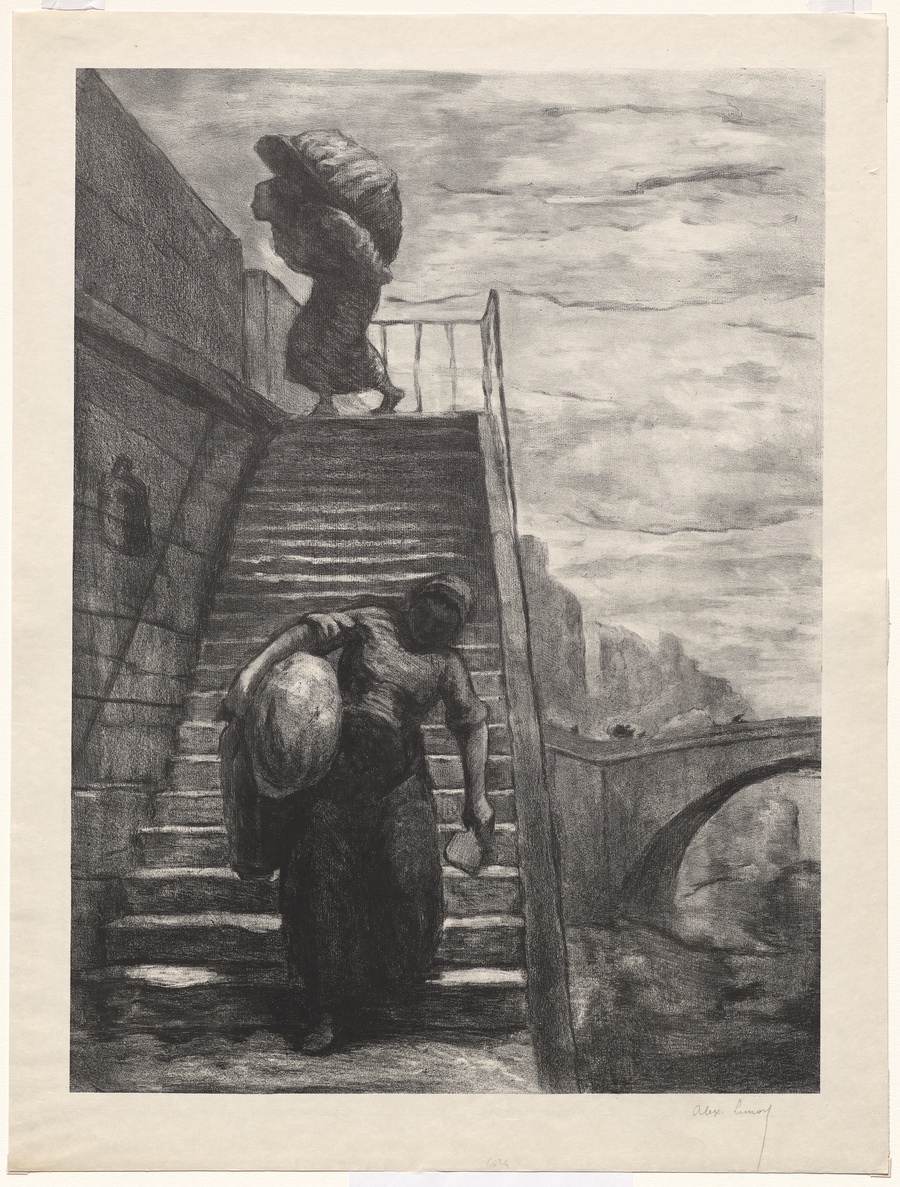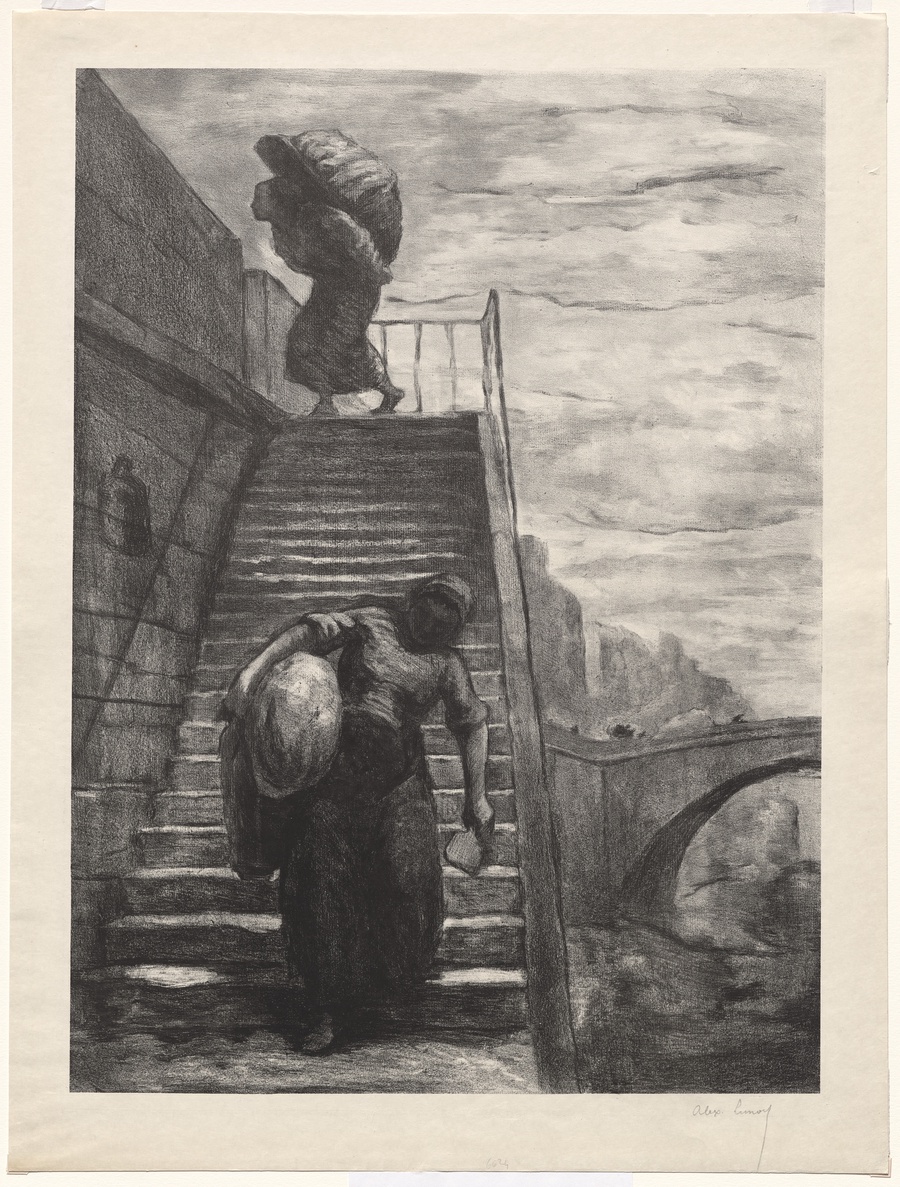 About the work
Certain types of labor, especially domestic labor, have been labeled as feminine work in many cultural contexts. At the same time that society sees it as the "natural" role of women, it is also seen as less valuable than work assigned to men. Women's work is often appreciated and paid less than the work of their male peers. This print by French artist Alexandre Lunois shows the strenuous nature of this work as washerwomen carry heavy bundles of laundry up and down a stone quai staircase in France.
Save this work.
Start an account to add this work to your personal curated collection.
Work details
Help us improve the metadata.
Is something is missing?