Hell Courtesan
Cleveland Museum of Art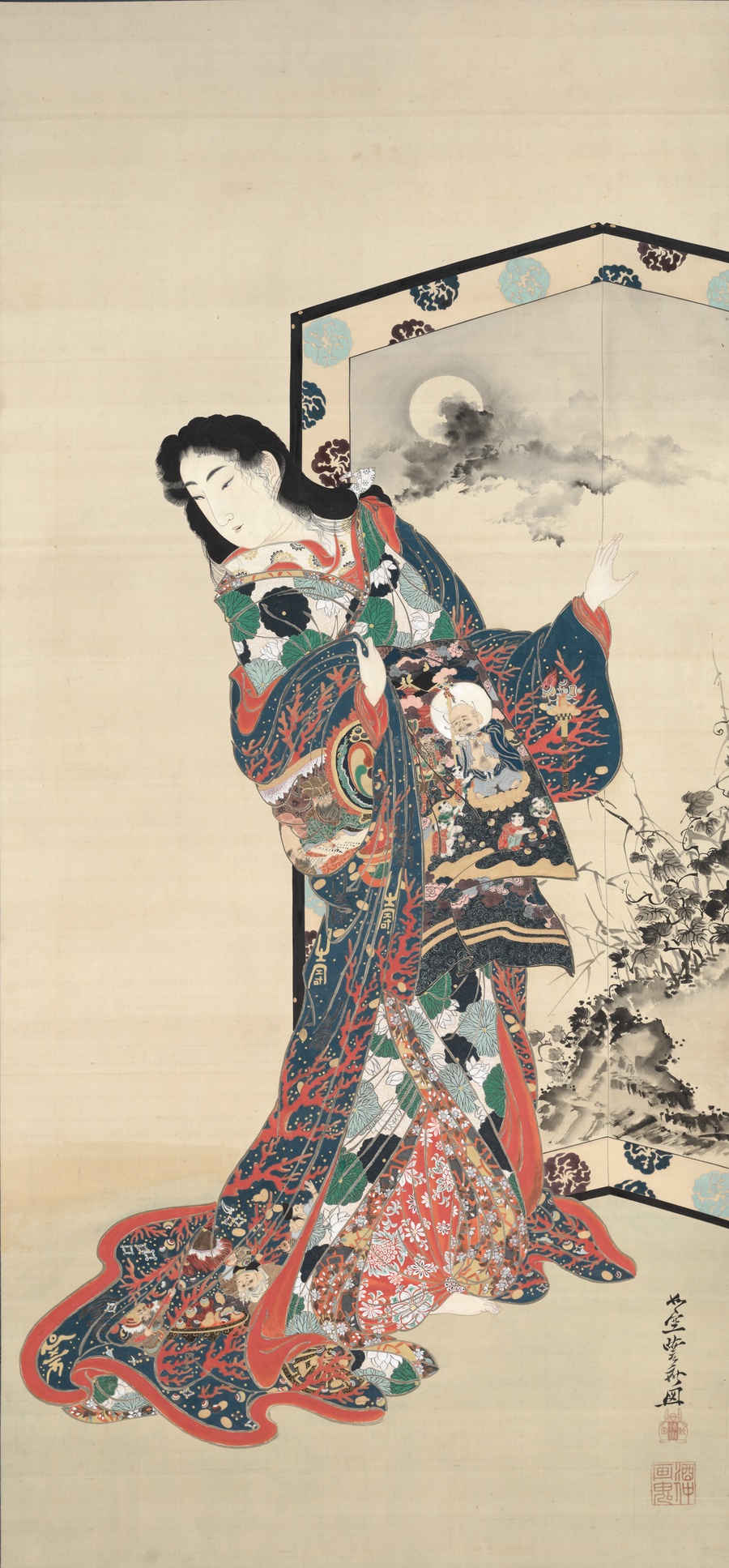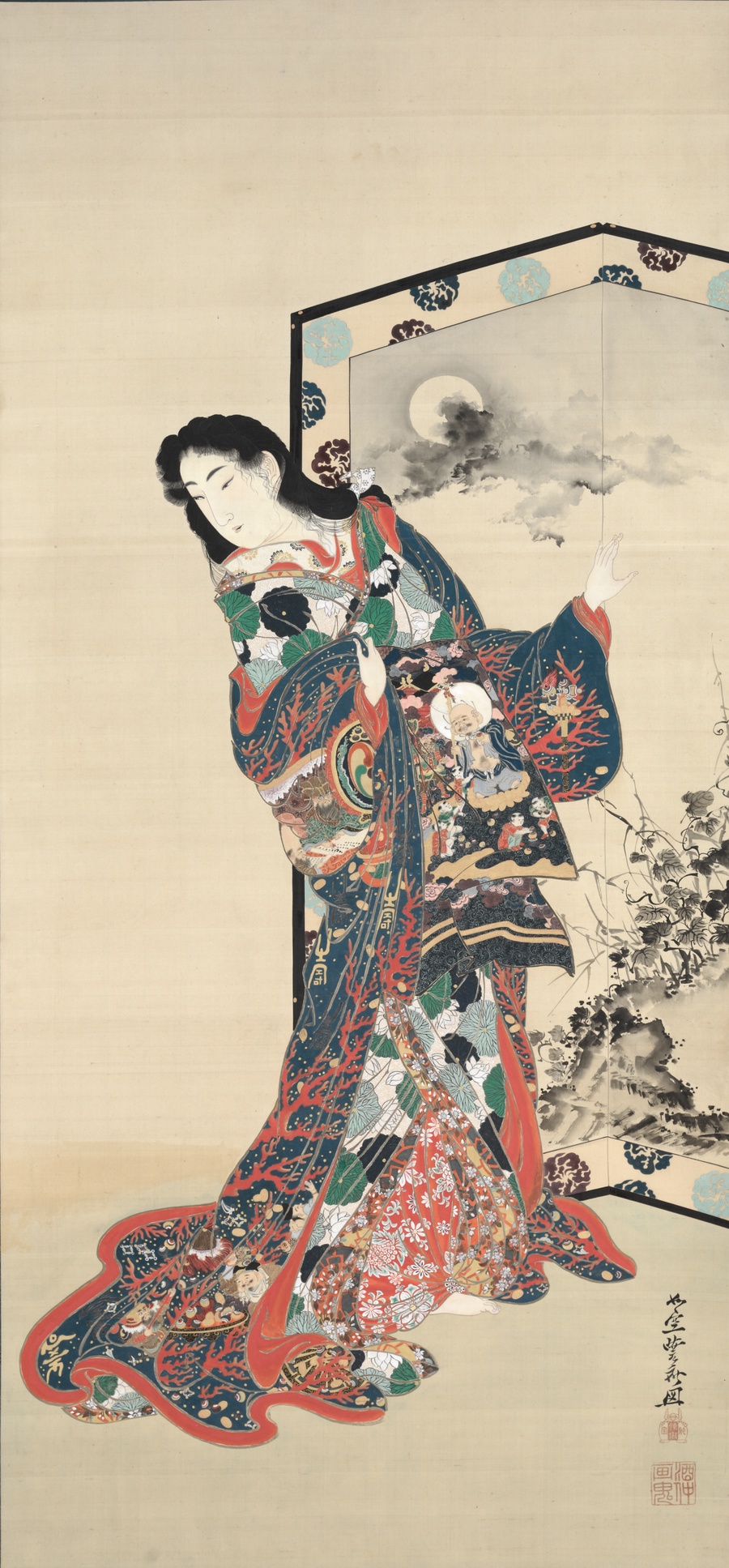 About the work
In the most popular version of the Hell Courtesan's (Jigoku Dayū's) tale, Jigoku Dayū was working at a brothel when Ikkyū, a famous Zen Buddhist monk, patronized her. Because he broke monastic taboos by eating fish and drinking alcohol, Jigoku Dayū questioned his identity. She sent dancers to tempt him, but when she spied on them she found the monk was dancing with skeletons. Jigoku Dayū thus realized that life is impermanent. After that, she wore kimonos patterned with images of hell to express her spiritual commitment. This silk scroll is one of artist Kawanabe Kyōsai's several ink paintings of the Hell Courtesan. In this version, her robe bears images of the Seven Gods of Good Fortune and strands of coral rather than the fires of hell. This is an example of mitate-e, a genre of prints that are visual puns on spiritual or literary figures. Read more about courtesans in mitate-e.
Save this work.
Start an account to add this work to your personal curated collection.
Work details
Help us improve the metadata.
Is something is missing?