Hariti Statuette
Cleveland Museum of Art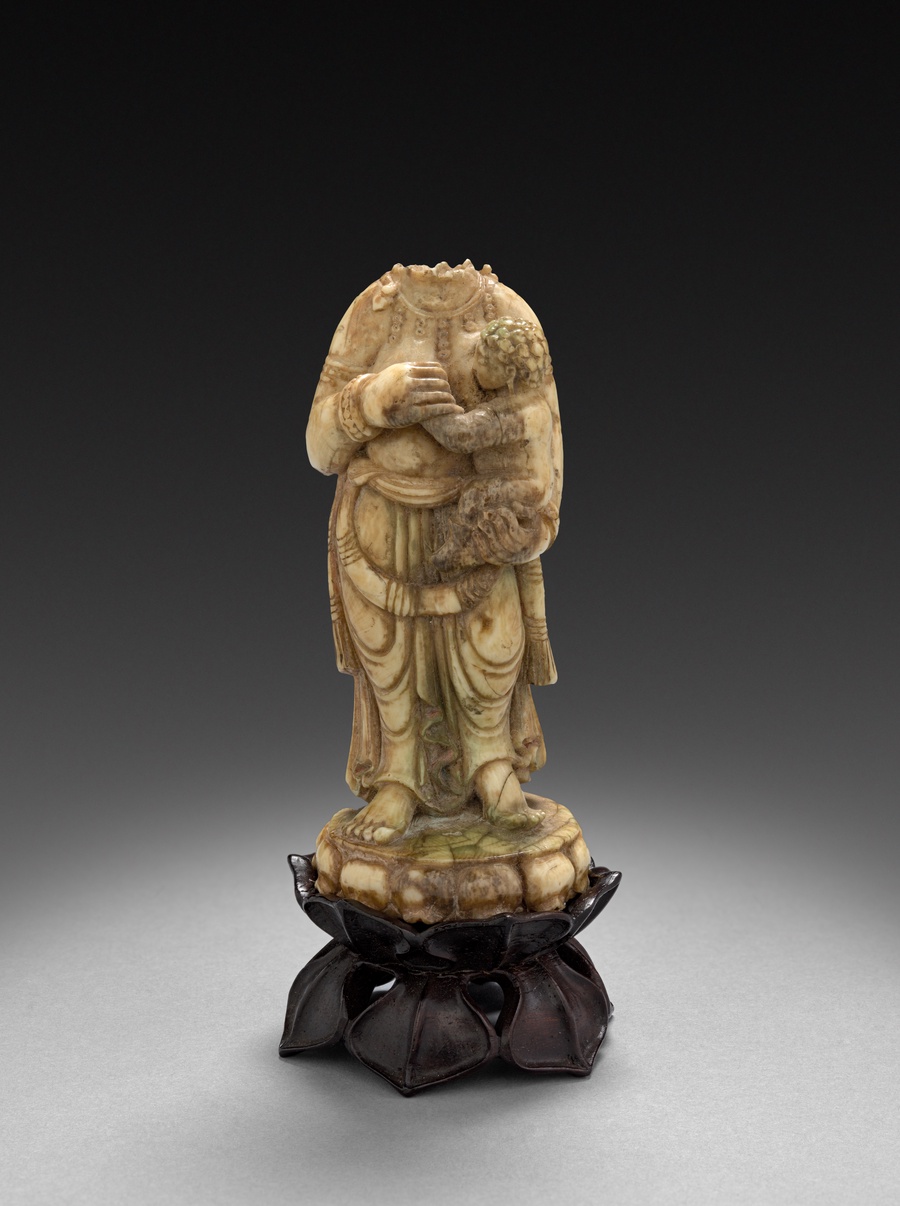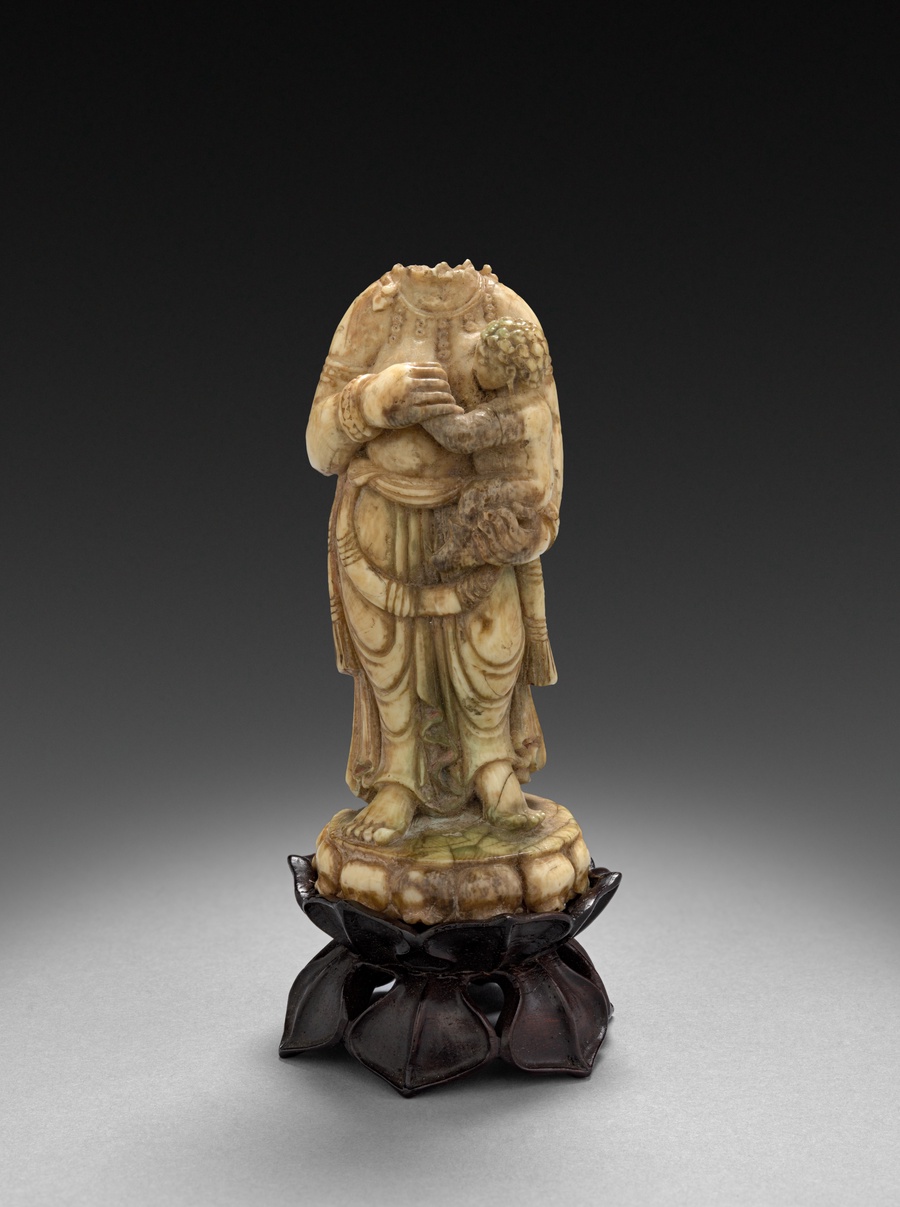 About the work
This statue of Hariti reflects the prevalence of Buddhism in Tang Dynasty China. Chinese Buddhists called the goddess Guizimu, "mother of demons." An artist carved the image in ivory, a costly natural resource most prevalent in the south of China and in Southeast Asia. Unlike most Indian representations of Hariti, in which the goddess is seated, this statuette shows the goddess standing. She has an ornamented torso and a garment draped on her lower half. She is nursing a chubby baby, a common motif across her representations, signifying abundance and maternal care. In Chinese myth, Guizimu often has 10,000 children.
Save this work.
Start an account to add this work to your personal curated collection.
Work details
Help us improve the metadata.
Is something is missing?