Pair of Akuaba Figures
Brooklyn Museum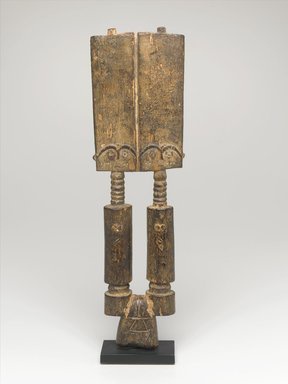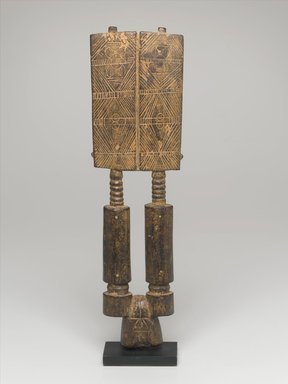 About the work
This pair of akua ba figures from the early 20th century originate from the Fante culture. Their heads are tall, flat and rectangular and carved with geometric triangles surrounding double ax motifs on their backs. Amongst West African cultures, twins are regarded as highly magical beings and omens, garnering fear and reverence. Many Fante akua ba are produced in pairs owing to twins' status as bringers of fortune.Mednick, Sam. "Twins Are a Mixed Blessing for Some West African Parents." Los Angeles Times, 28 Dec. 2021, https://www.latimes.com/world-nation/story/2021-12-28/twins-a-mixed-blessing-for-some-west-african-parents. The double ax is symbolic of duality and their neck rolls indicate fat, a symbol of Fante health, beauty and prosperity.
Save this work.
Start an account to add this work to your personal curated collection.
Work details
Help us improve the metadata.
Is something is missing?