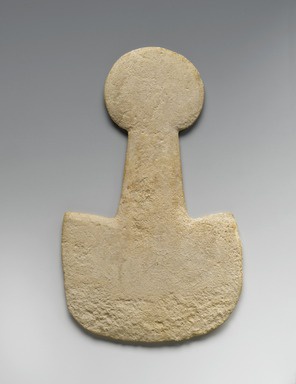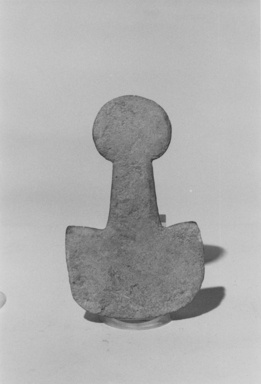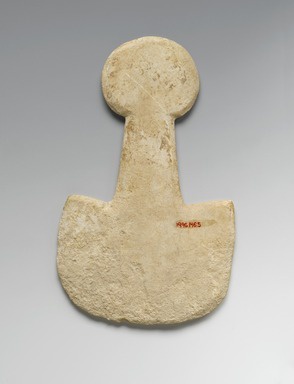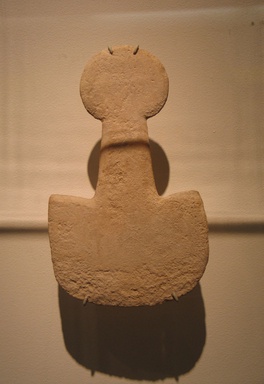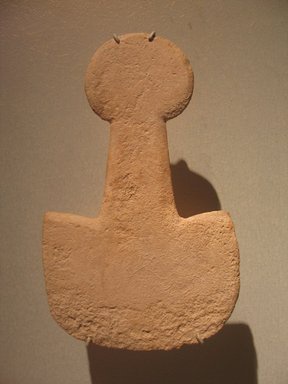 About the work
The majority of ancient Near Eastern female figures emphasize their fertility. Although the three terracotta (baked clay) figures here come from very different times and places, all are nude and two have overlarge, patterned pubic areas. Their faces are rudimentary, with little or no indication of a mouth. The copper figure, though very schematically modeled, suggests a real woman with pulled-back hair and a bulging belly, wearing a knee-length skirt and carrying an infant on her back. In contrast, the marble image, with its circular head, long neck, and U-shaped body, is reduced almost to abstraction.

Save this work.
Start an account to add this work to your personal curated collection.
Work details
Help us improve the metadata.
Is something is missing?