Woman at Her Toilette
Art Institute of Chicago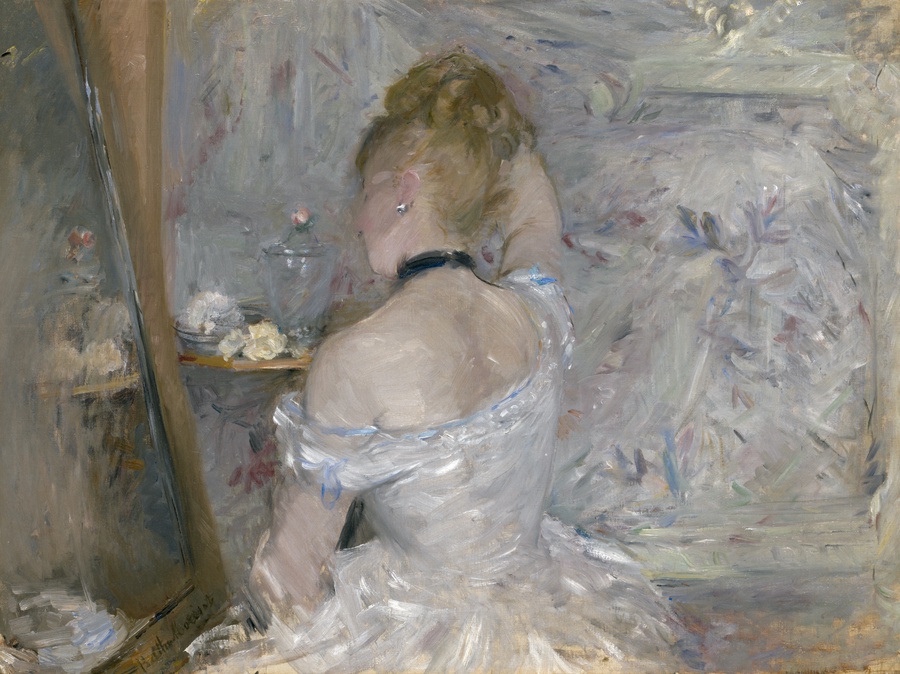 About the work
Berthe Morisot painted bourgeois women with a soft sensuality, employing wispy, cool brushstrokes. She was a renowned Impressionist painter who exhibited at many Salons. Although she practiced en plein air painting, her most recognizable subjects were family and friends in domestic settings. Morisot's work has been pigeon-holed as feminine and light, but her gaze has also been regarded as erotic. In this painting, the woman's face is obscured and her reflection is out of sight from the viewer. Therefore, her pleasure in her reflection and luxury is only hinted at.
Save this work.
Start an account to add this work to your personal curated collection.
Work details
Help us improve the metadata.
Is something is missing?