Colonial Allegories of The Dutch East India Company
By Curationist•May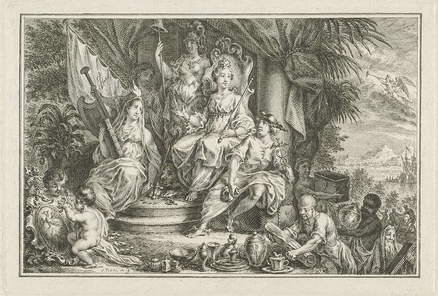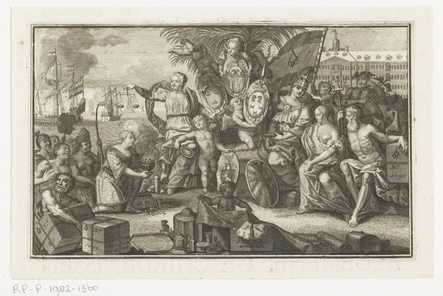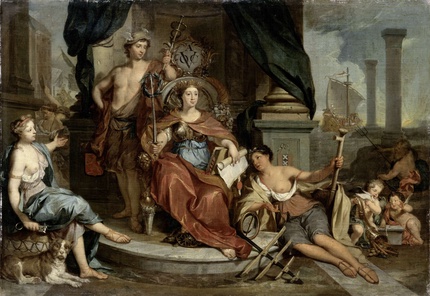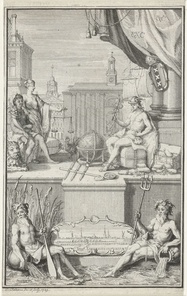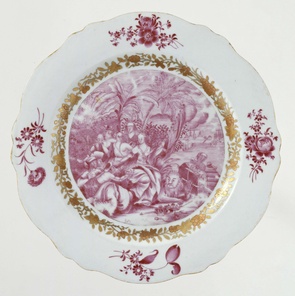 About this Collection
Created by Reina Gattuso.

From 1602 to 1799, the Dutch East India Company (Vereenigde Oostindische Compagnie, or VOC) dominated the Asian spice trade.1 The Dutch were a major colonial power in East and Southeast Asia. They occupied Indonesia until the 1940s.

This is a collection of 18th-century Dutch allegorical artworks representing the VOC. In most of these depictions, the VOC is represented by a pale-skinned maiden or goddess. Several of the images include figures representing Asia, Africa, and the Americas laying incense and jewels at the Company's feet.

This imagery was propaganda for the European colonial worldview. It falsely characterizes Asian, African, and Indigenous American people as racialized caricatures whose sole purpose is to supply Europe with resources and labor. The VOC was the first modern corporation. At its peak, the VOC's total stocks were more valuable than any other company in world history.2 By representing the VOC as a goddess, the Dutch literally deified capitalism.

CITATIONS
1 "Dutch East India Company." Wikipedia, 18 March 2022, https://en.wikipedia.org/wiki/Dutch_East_India_Company. Accessed 21 March 2022. .
2 Planes, Alex. "A History of Ridiculously Big Companies." The Motley Fool, 1 Oct. 2018, https://www.fool.com/investing/general/2012/08/22/a-history-of-ridiculously-big-companies.aspx. Accessed 9 May 2022.

Save this work.
Start an account to add this work to your personal curated collection.