The Birth of Blues
National Museum of African American History and Culture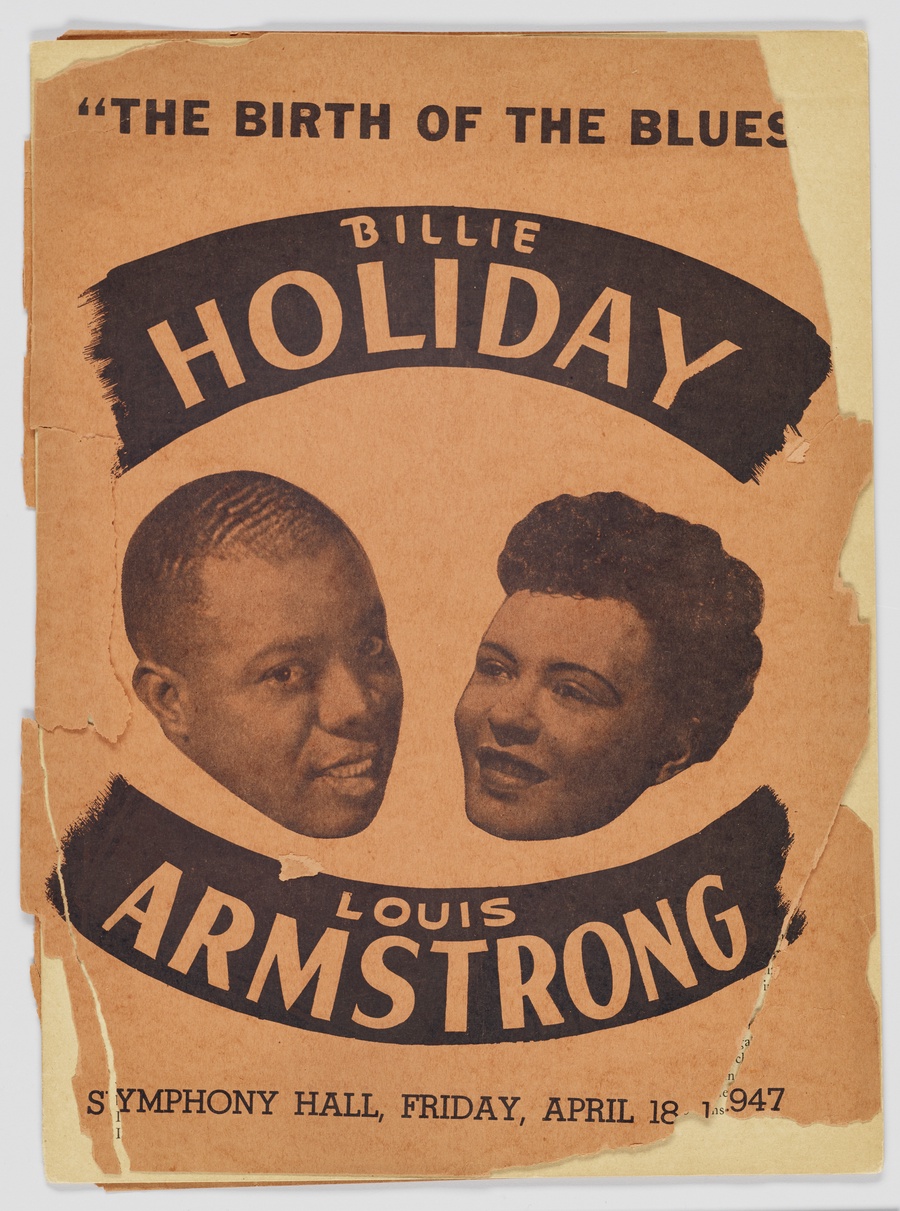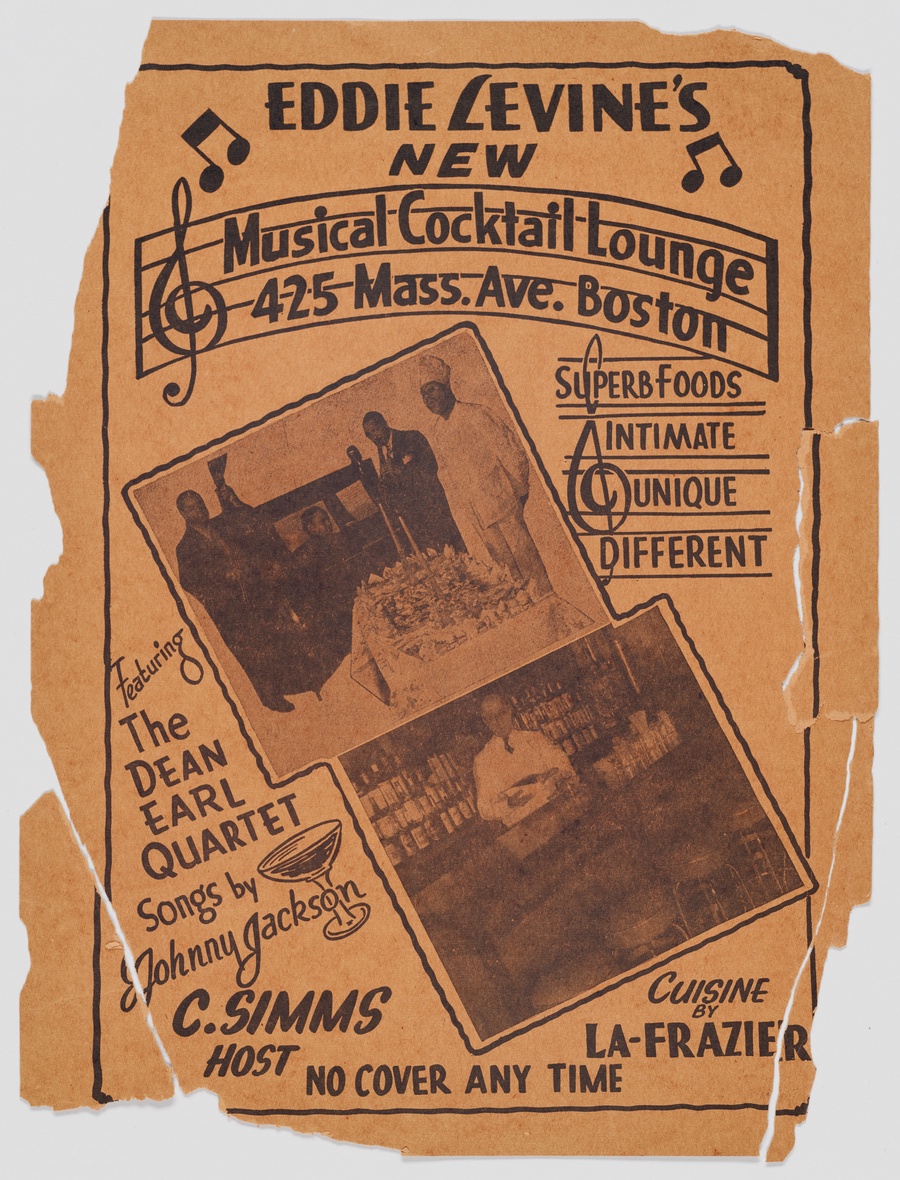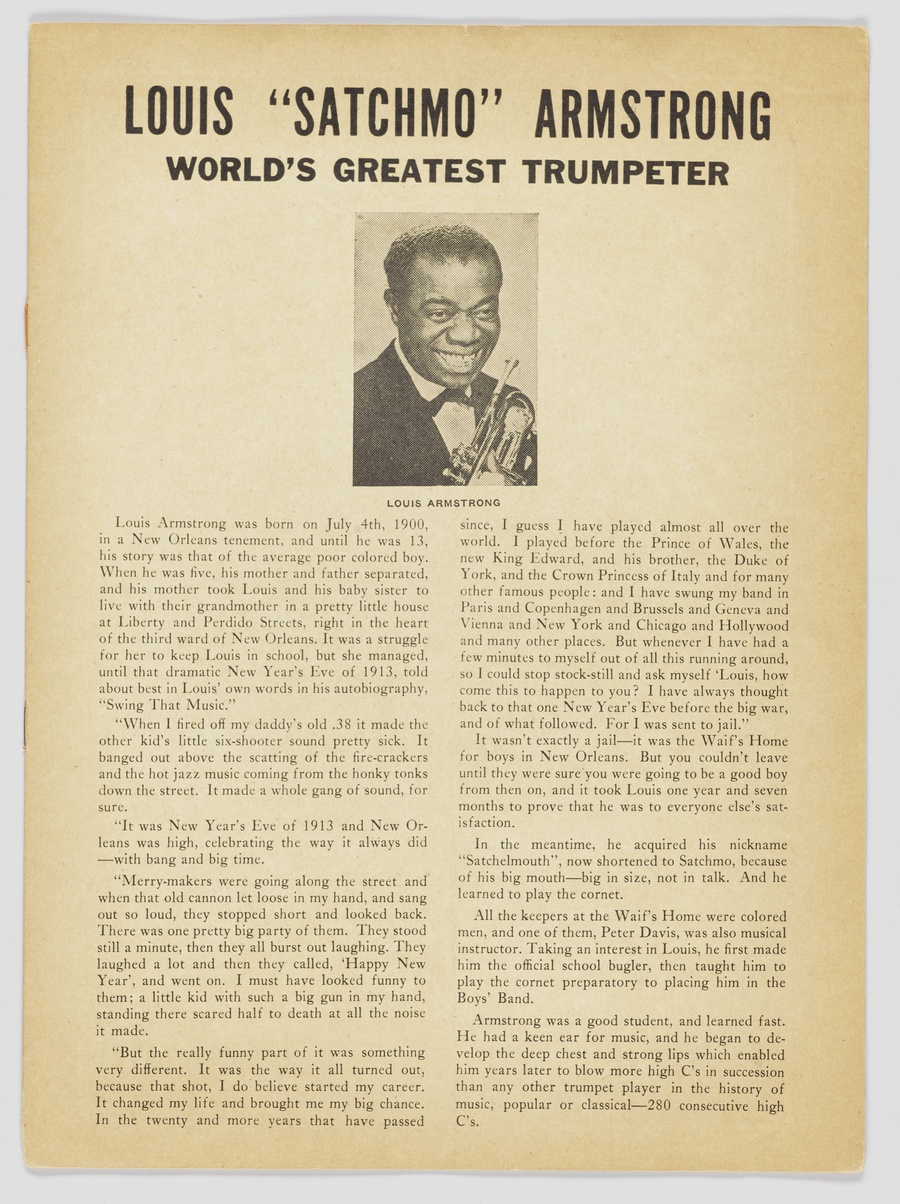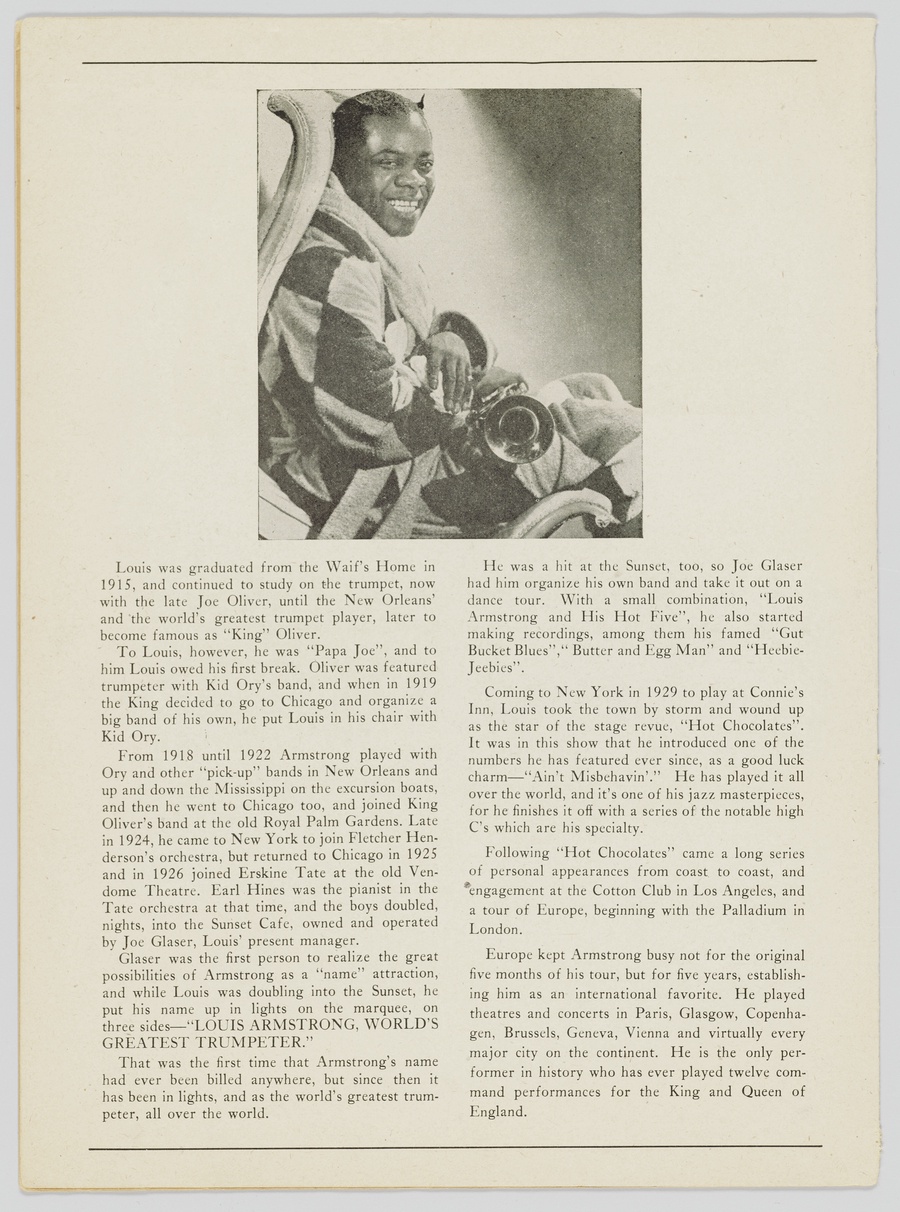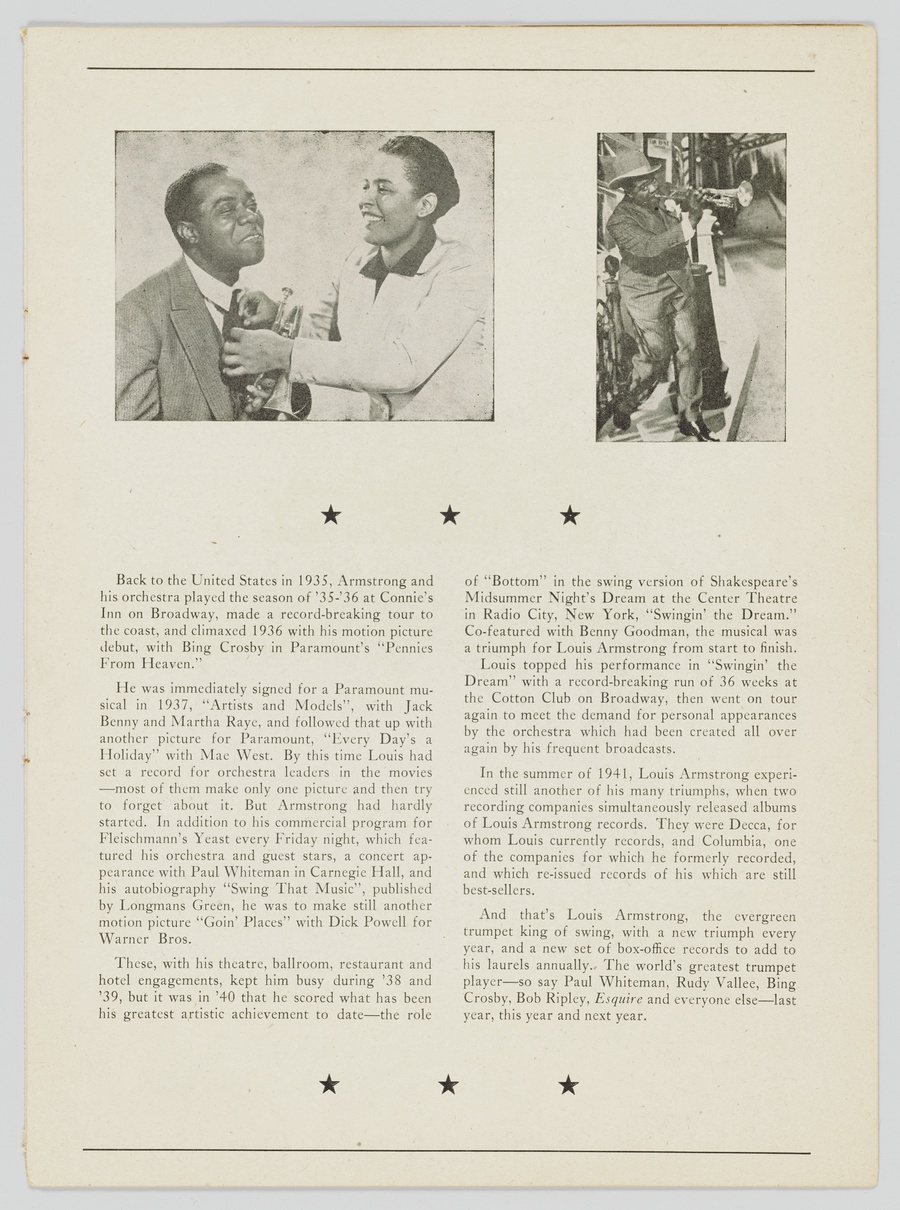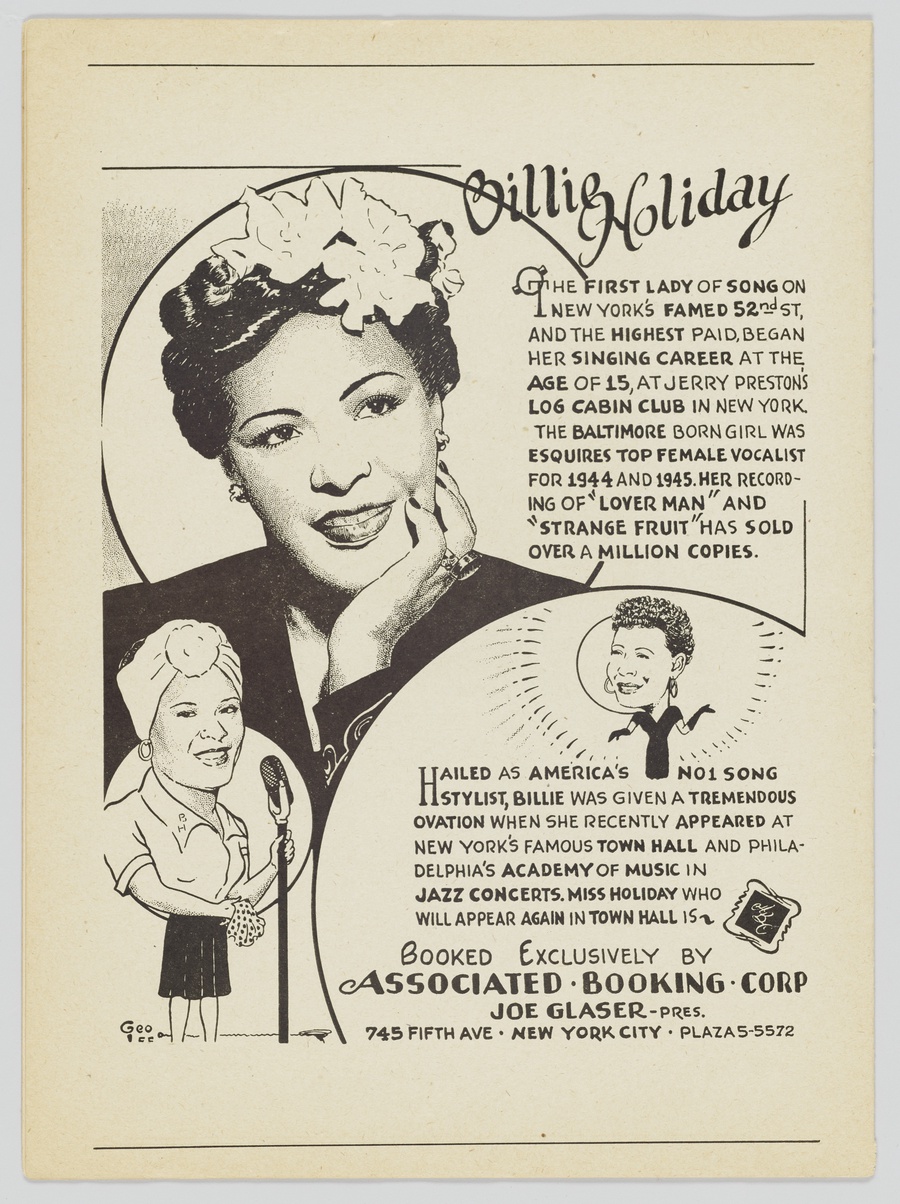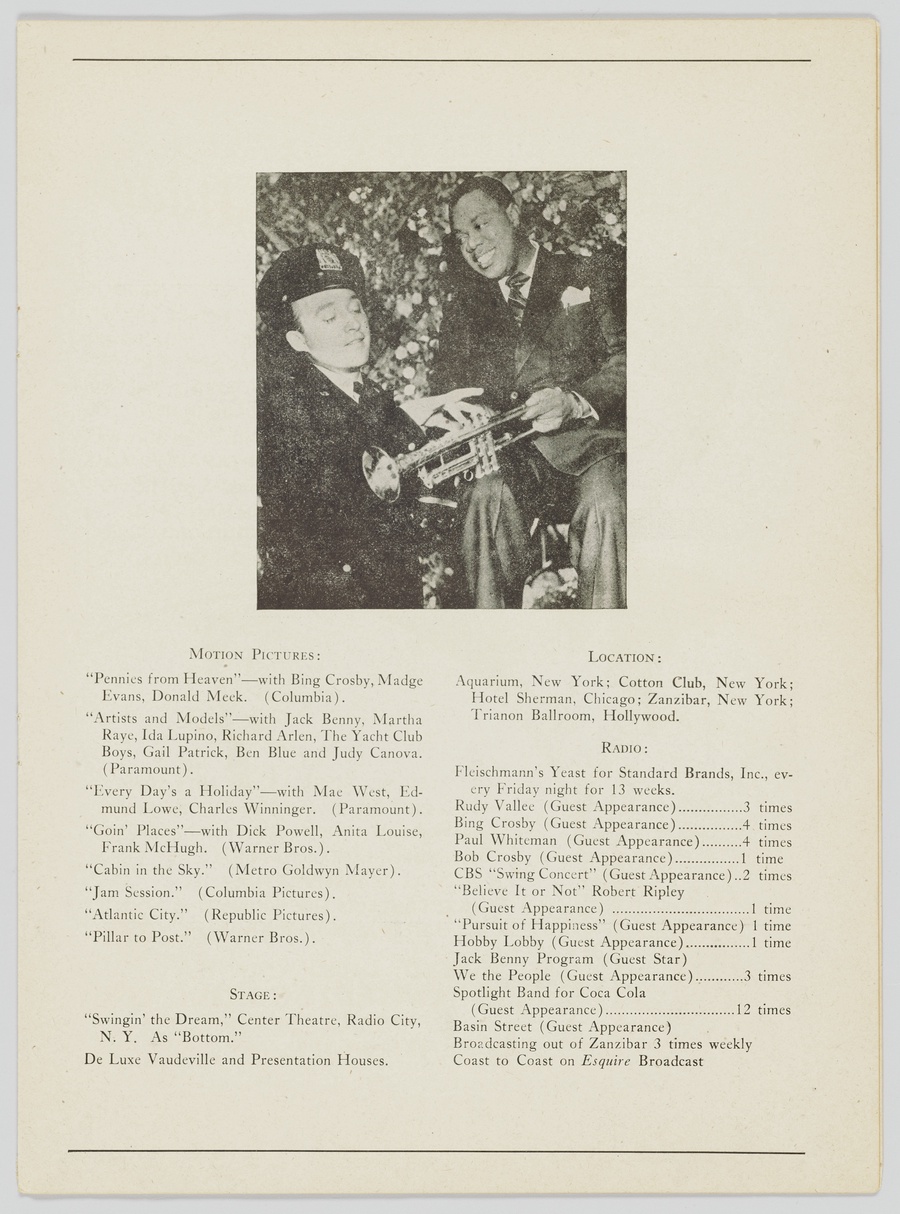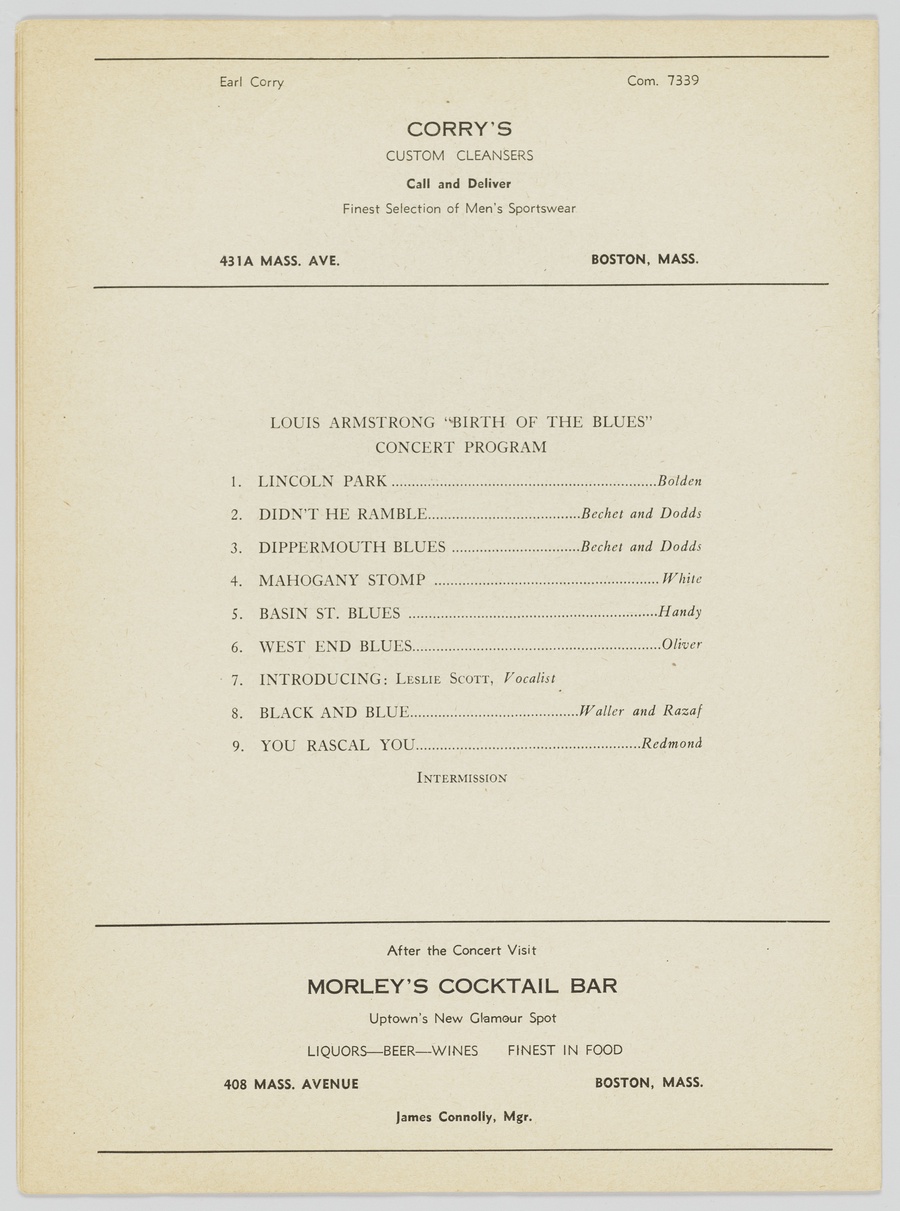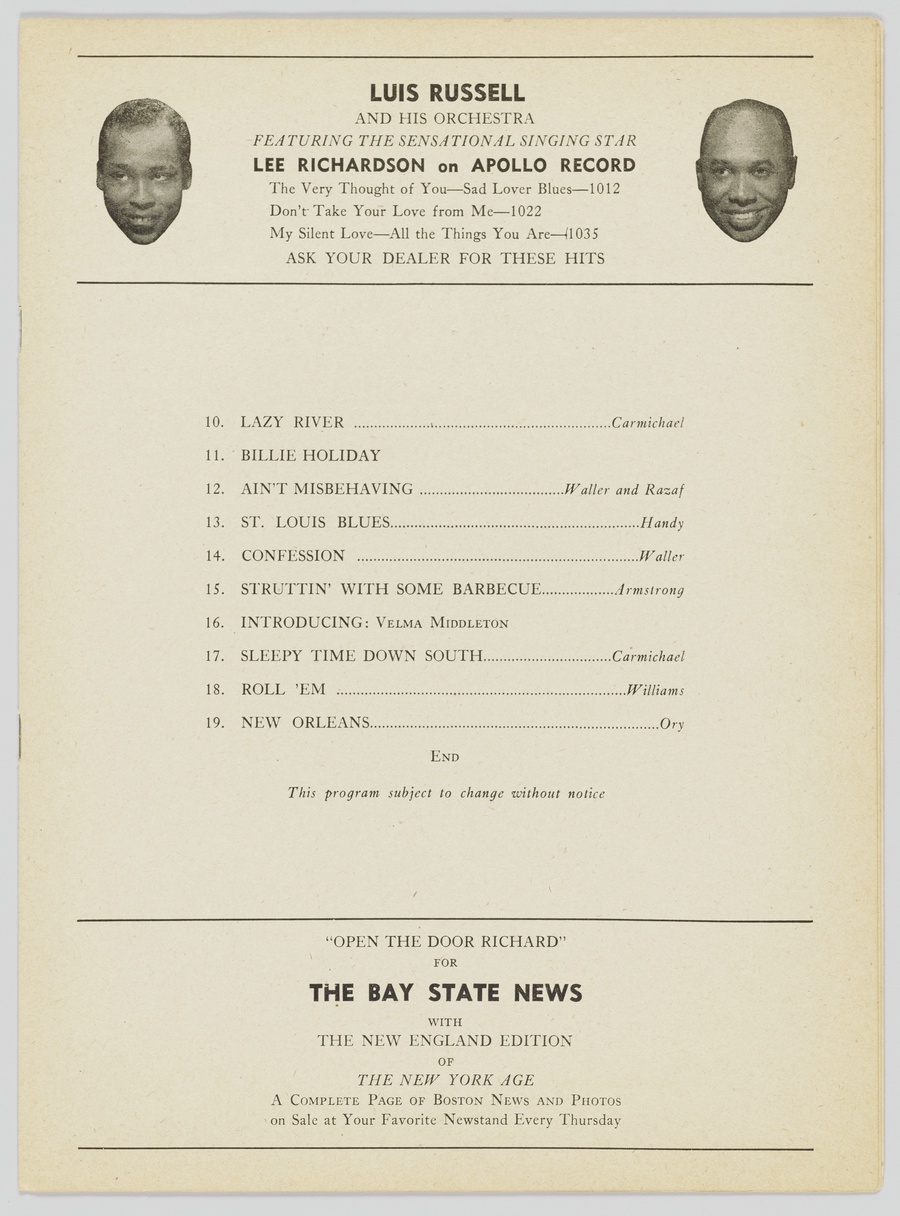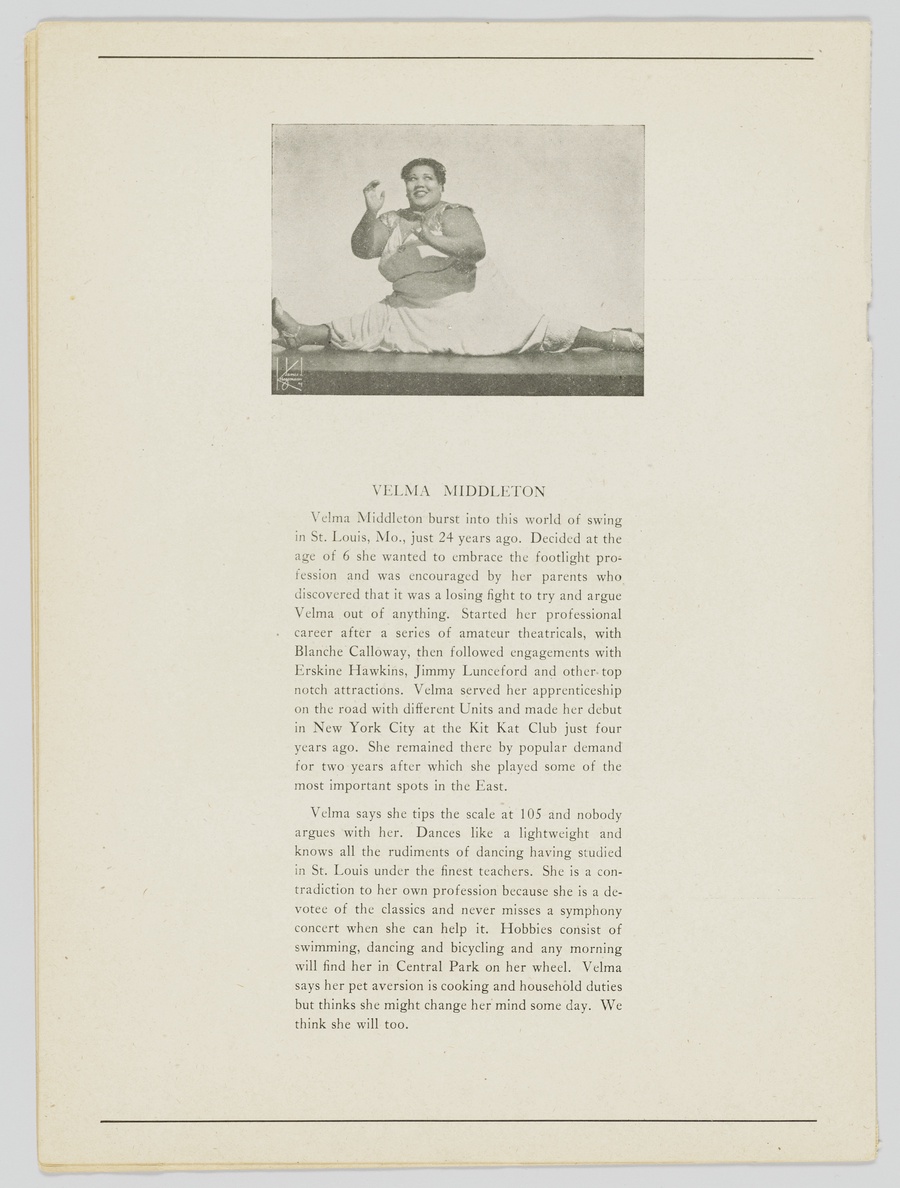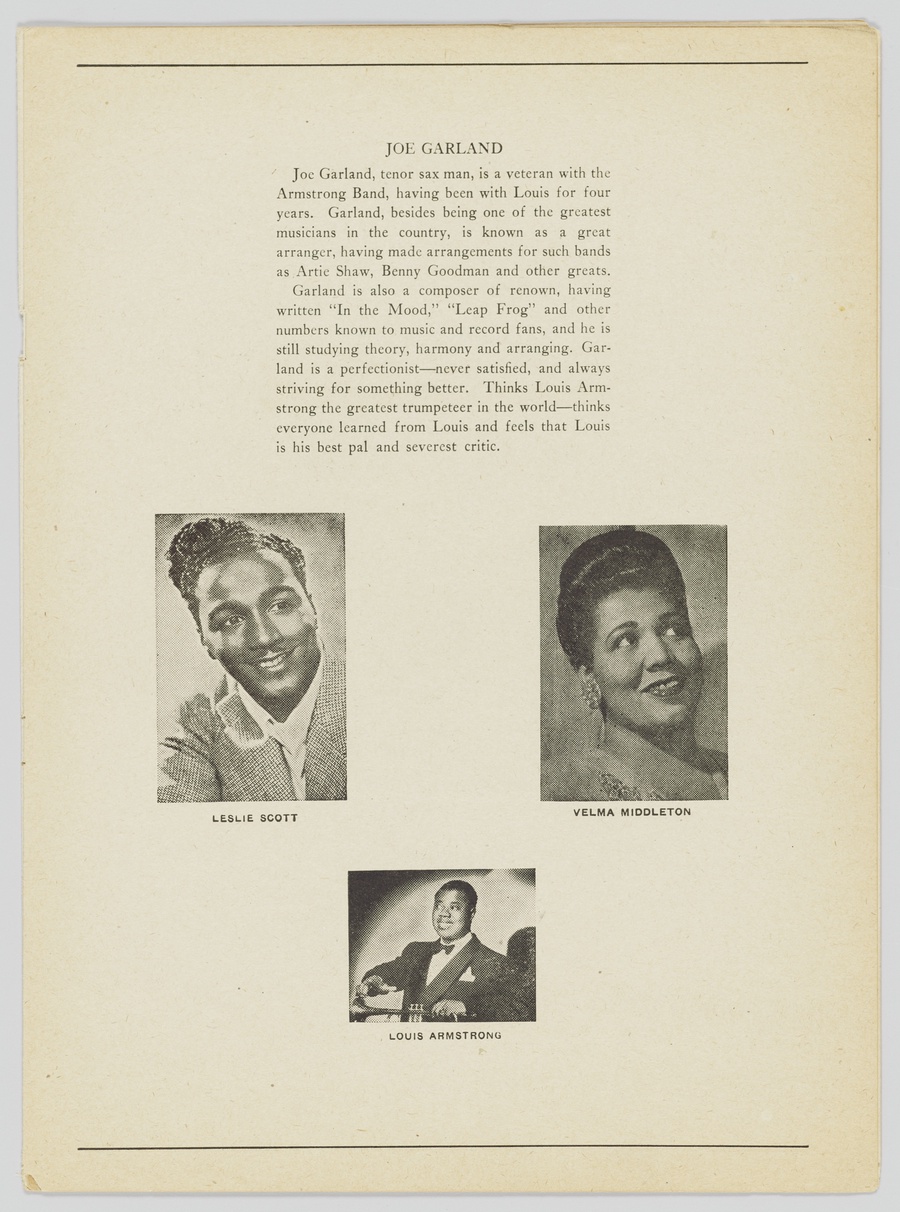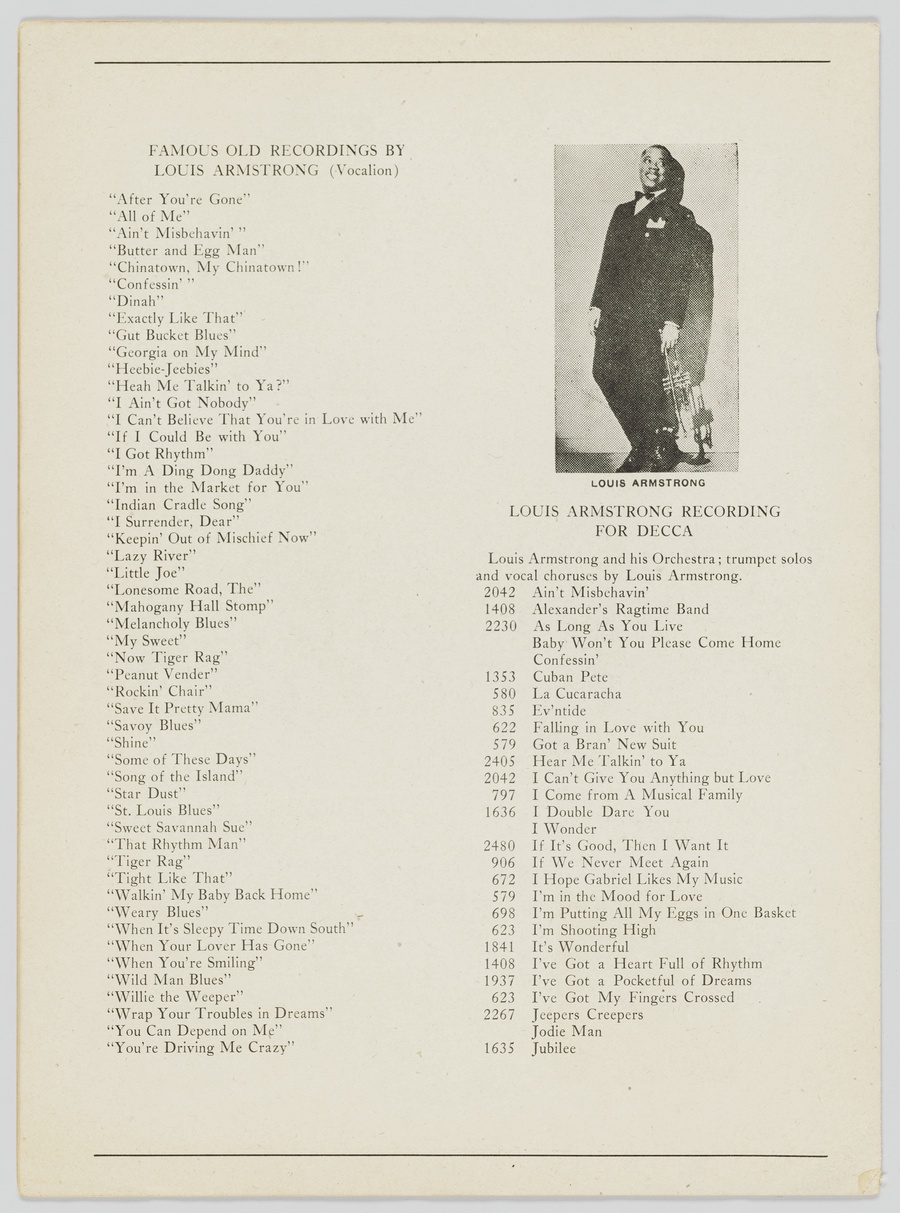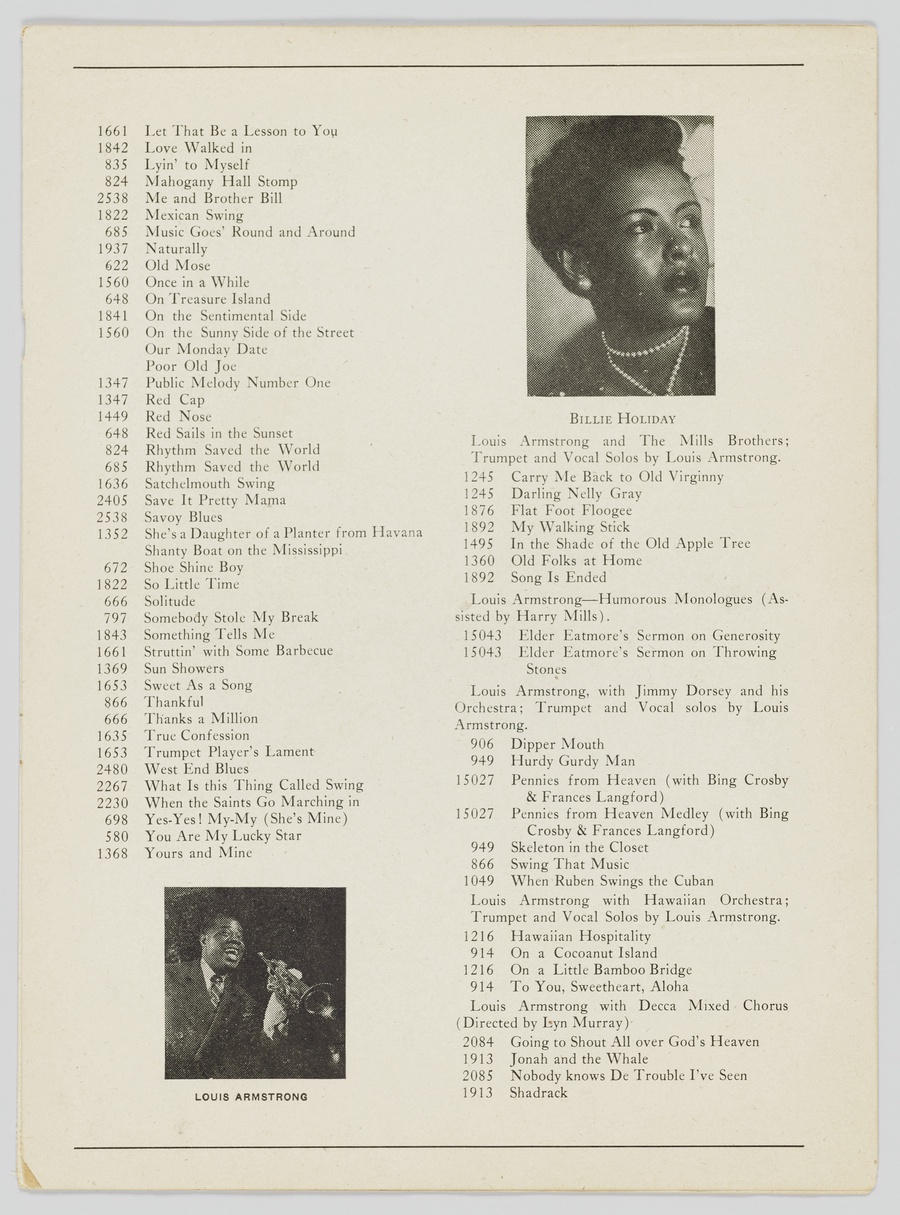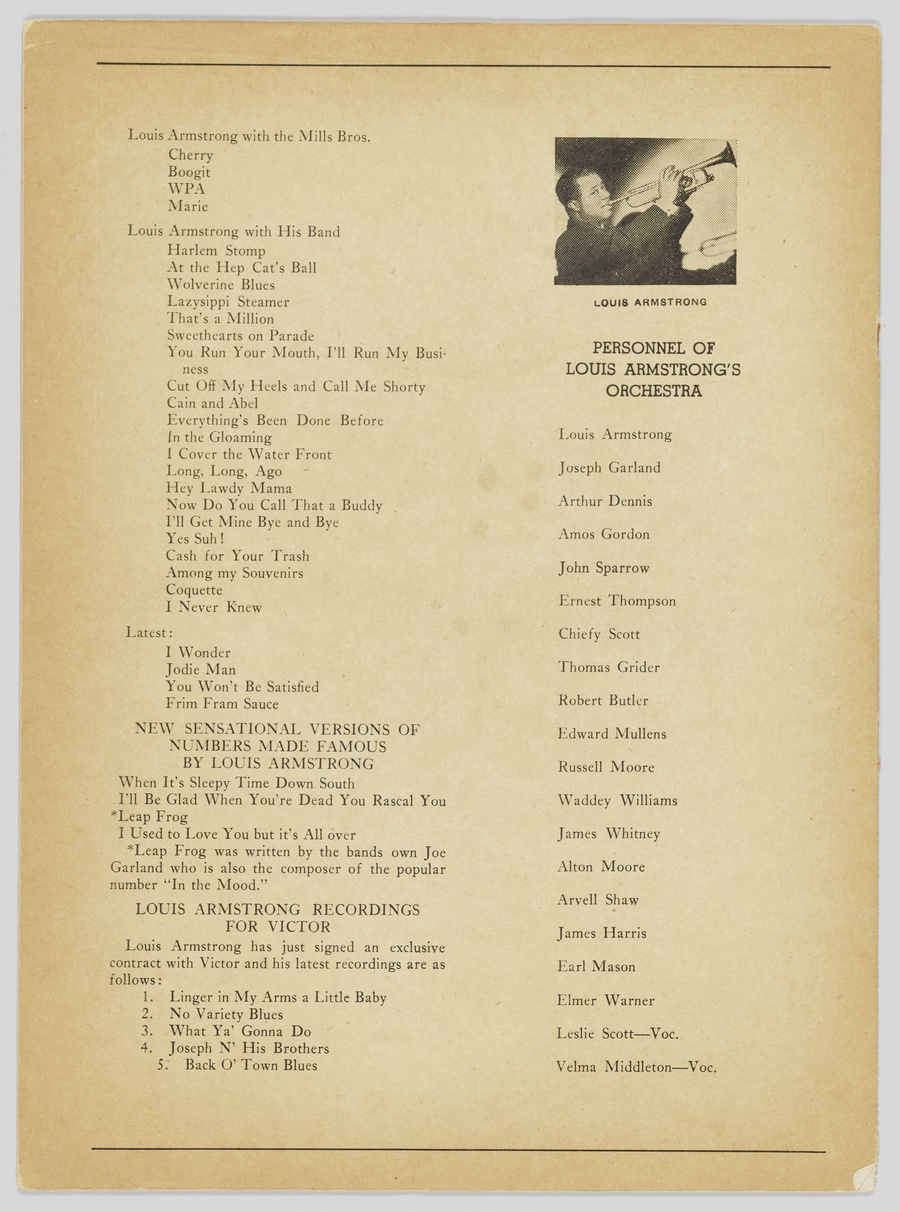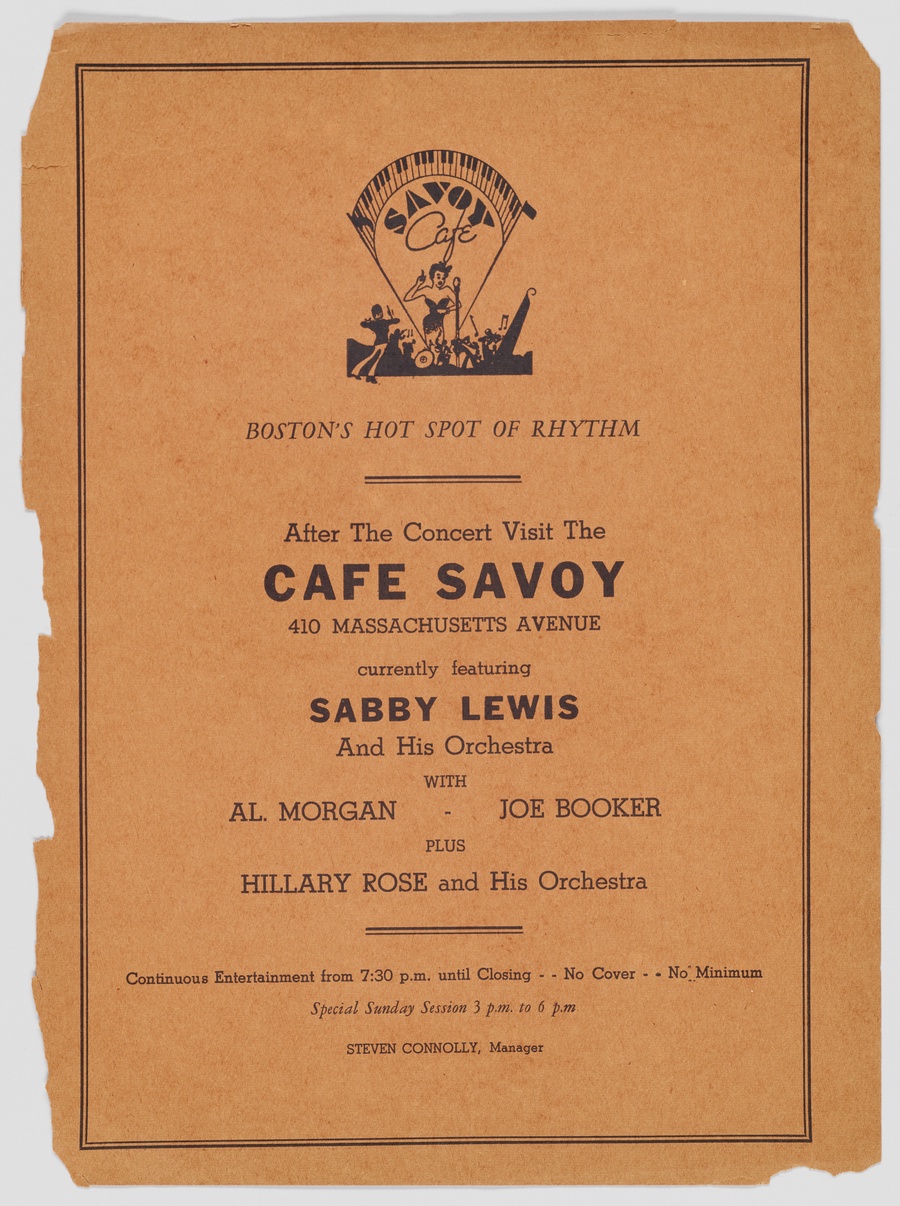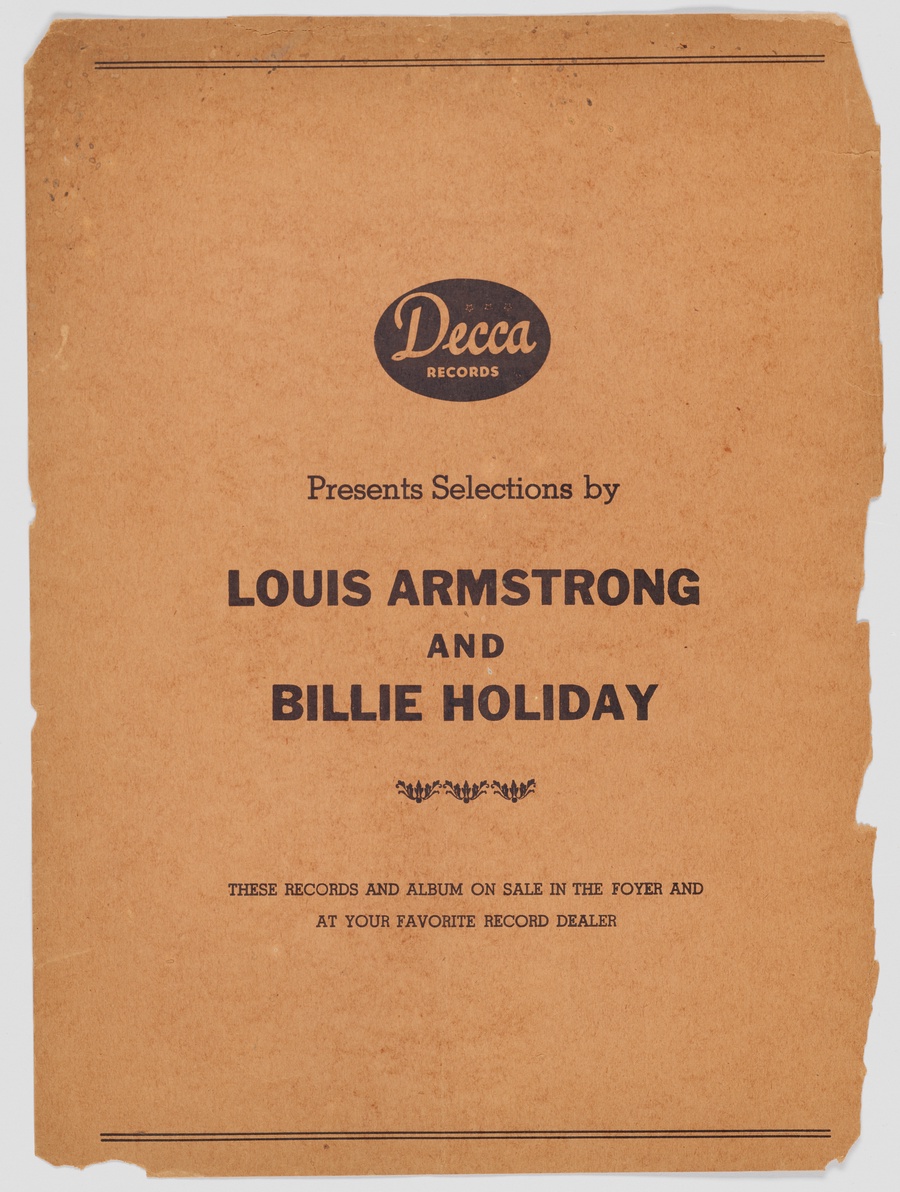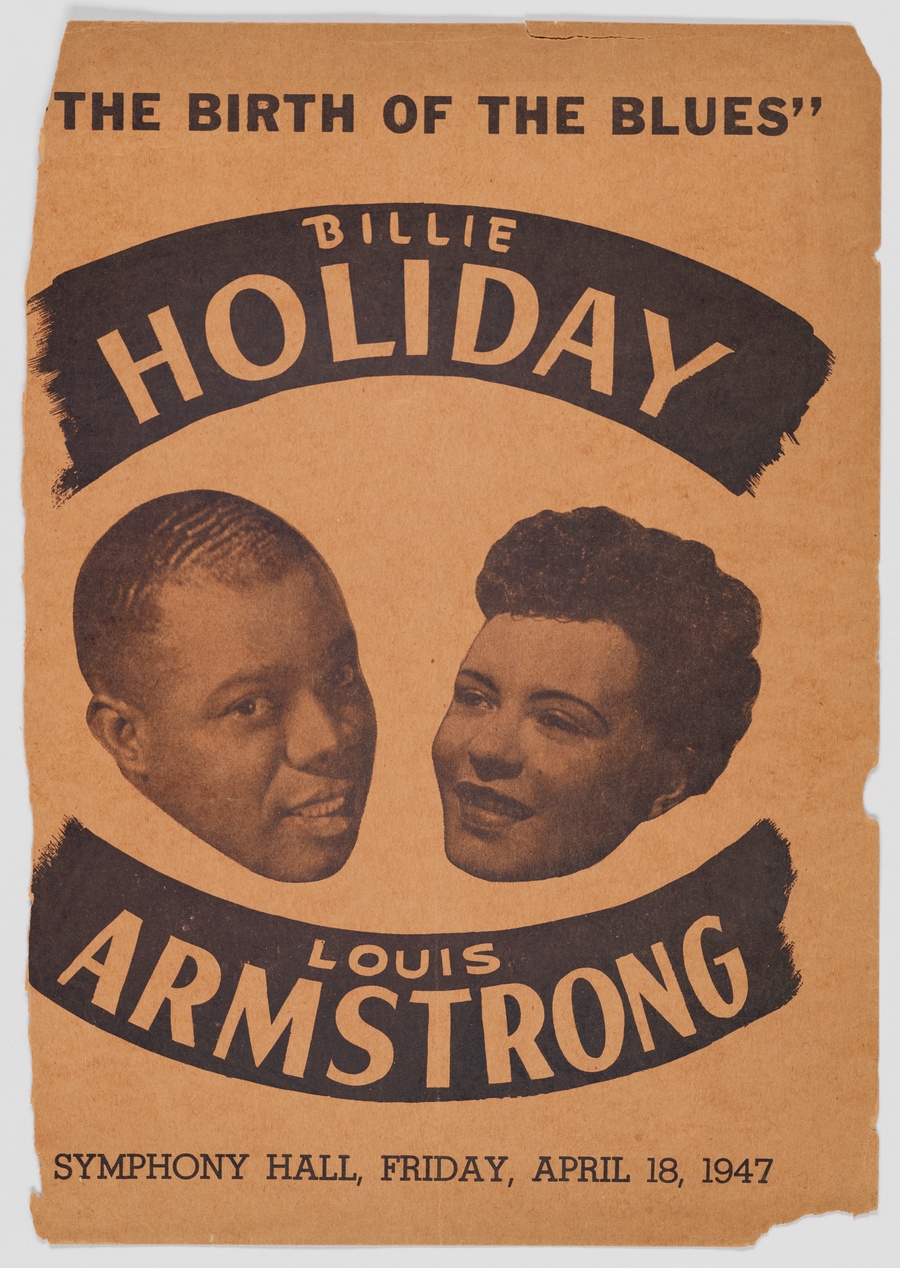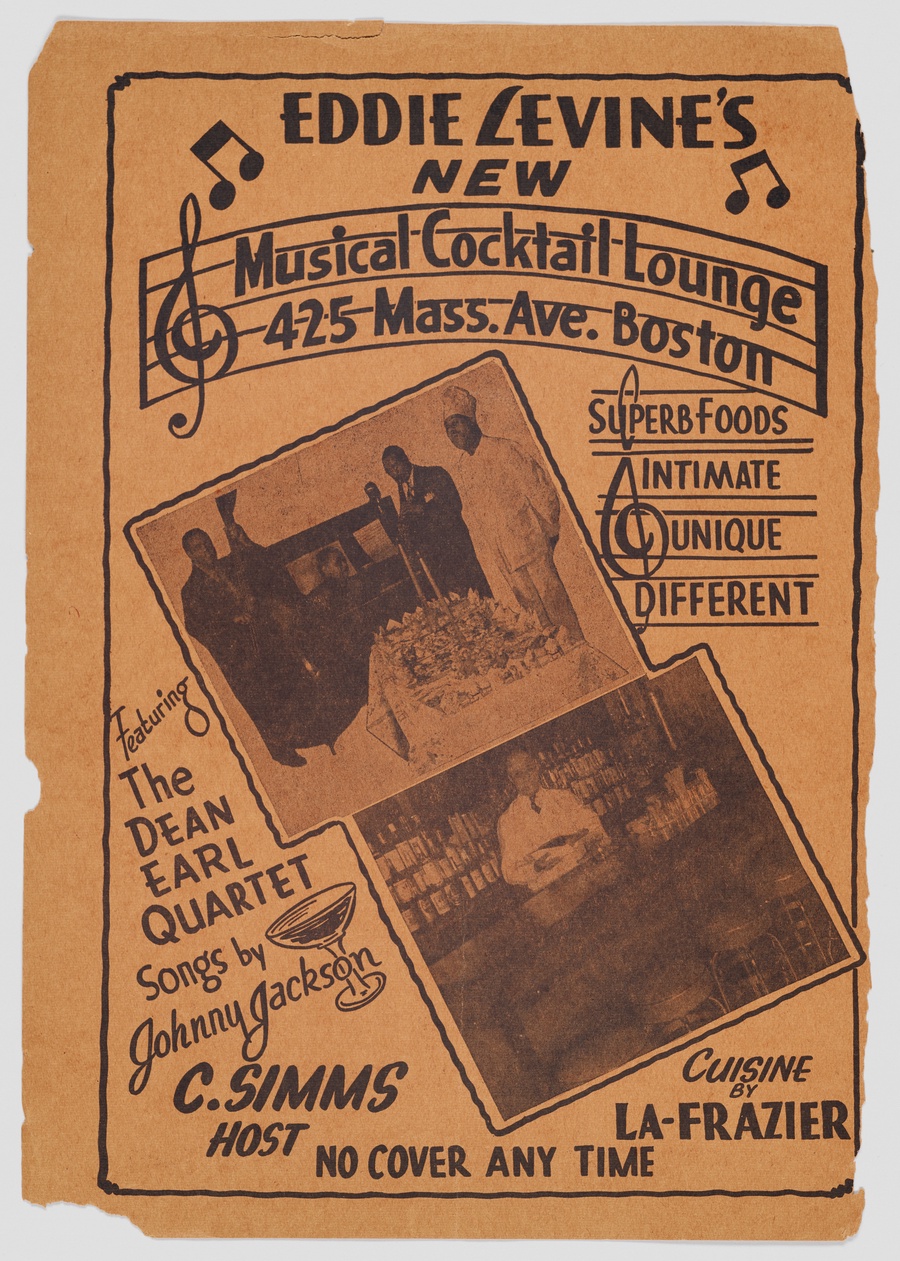 About the work
A program for the Boston Symphony Hall that features Louis Armstrong and Billie Holiday. The program includes biographies and photographs of the performers. The cover features black text and a photograph of Billie Holiday and Louis Armstrong. The text on the cover reads: [The Birth of the Blues / Billie Holiday / Louis Armstrong / Symphony Hall, Friday, April 18 1947]. The interior pages contains additional information about the jazz musicians. The back cover is an advertisement for Eddie Levine's New Musical Cocktail Lounge.
Save this work.
Start an account to add this work to your personal curated collection.
Work details
Help us improve the metadata.
Is something is missing?