Meisje loopt langs school
Rijksmuseum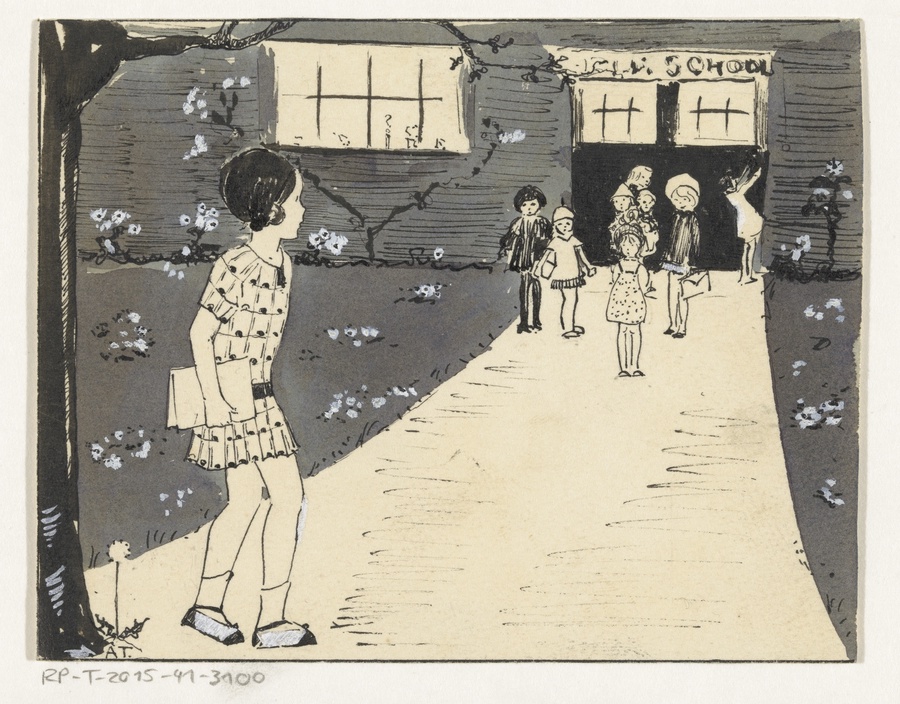 About the work
Een meisje loopt met een schrift onder de arm over een pad dat naar de ingang van een school leidt. Bij de ingang staat een groep kinderen.
Save this work.
Start an account to add this work to your personal curated collection.
Work details
Help us improve the metadata.
Is something is missing?