Woman at a Mirror
Rijksmuseum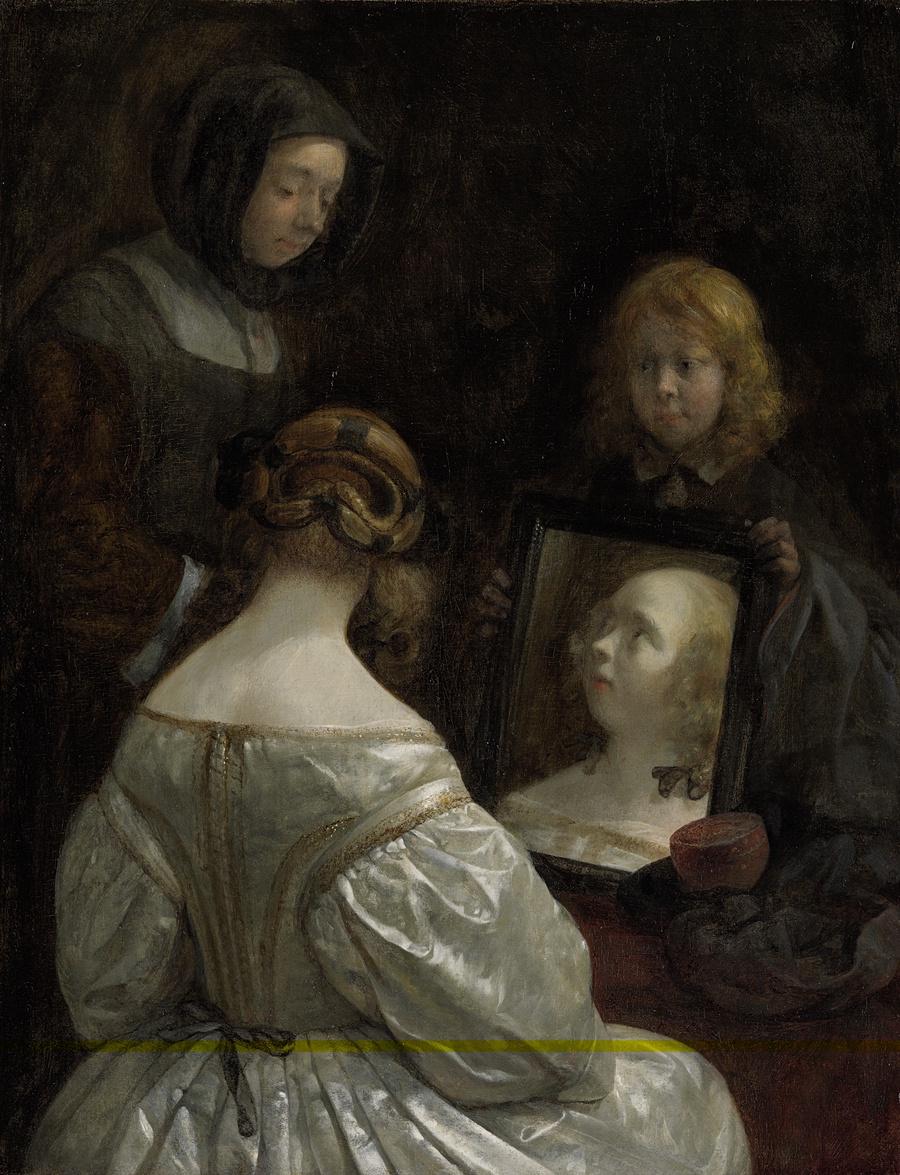 About the work
A young woman dressed in lavish garb sits with her back to the viewer. A young child holds a mirror in front of her revealing the reflection of an older woman. Into the 17th century in the Netherlands, women continued to be associated with mirrors as a sign of their vanity and weak moral character. This misconception was furthered by Christian authorities. Gerard ter Borch (II) painted Woman at a Mirror as a warning to women that beauty will fade. Ter Borch (II) was born into an accomplished, artistic family during the 17th century in the Netherlands. He studied as a painter, as did his sister Gesina, who was likely the model for his painting.
Save this work.
Start an account to add this work to your personal curated collection.
Work details
Help us improve the metadata.
Is something is missing?