Allegorie op de Oost-Indische Compagnie
Rijksmuseum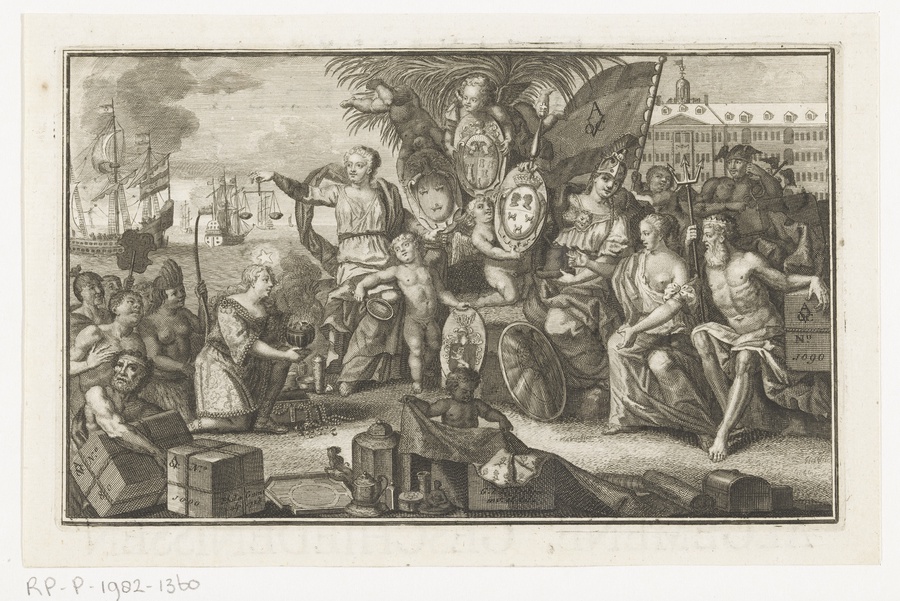 About the work
A scene of symbolic entities portrays the Dutch East India Company as an economic, political, military, and cultural powerhouse. Justice, Minerva, Mercury, and Neptune take prominence in the scene, while the colonized people of the southern and southeastern regions in Asia are in the lower quadrant. The inclusion of other figures and objects suggests their importance for the multinational corporation.
Save this work.
Start an account to add this work to your personal curated collection.
Work details
Help us improve the metadata.
Is something is missing?