Chest with nine bottles
Rijksmuseum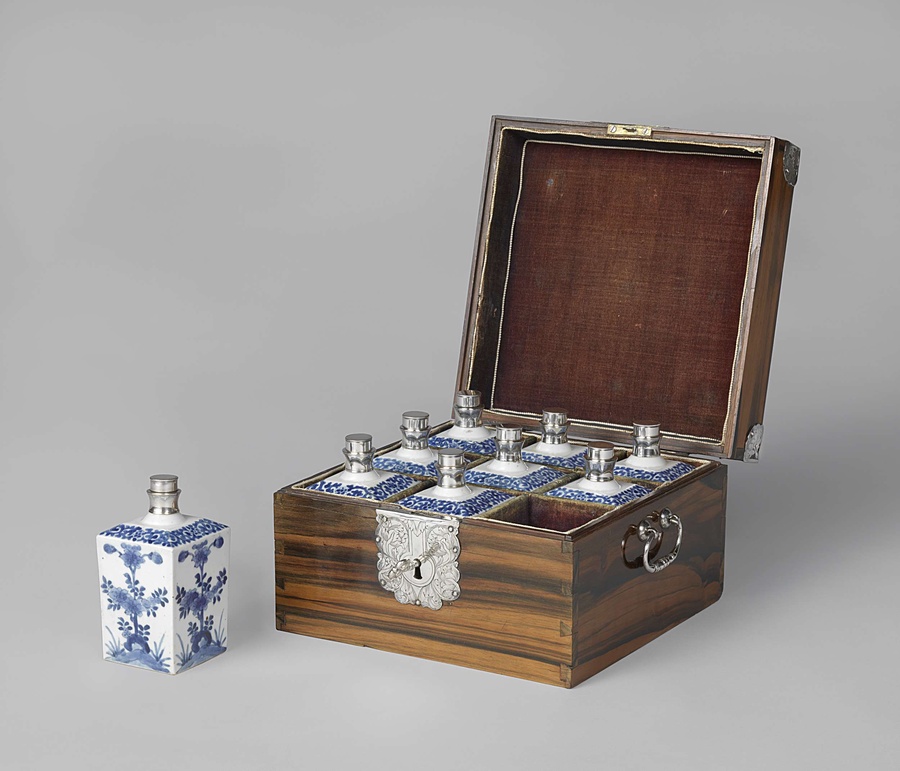 About the work
The beauty of this keldertje contains an exploitative story of Dutch colonization. Representatives of the Dutch East India Company (VOC) commissioned this chest as one of several sets. They filled the bottles with precious spices from the islands the Dutch had colonized and gave the sets as gifts to Asian rulers. Similar box and bottle sets were gifted to the kings of Siam (Thailand) in 1688 and 1692, Bantam, Indonesia in 1690, and Abyssinia (Ethiopia) in 1691. Artists in Batavia (the Dutch colonial name for what is now Jakarta), Indonesia made the silver fittings and wood construction of the box. Japanese artists working in the Kakiemon porcelain tradition in Arita made the bottles. The white and blue color scheme was unusual for Kakiemon work and was a Dutch commission. The bottoms of the bottles have the VOC seal. The chest represents their wide trading links as a colonial power in Asia.
Save this work.
Start an account to add this work to your personal curated collection.
Work details
Help us improve the metadata.
Is something is missing?