Allegorie op de V.O.C.
Rijksmuseum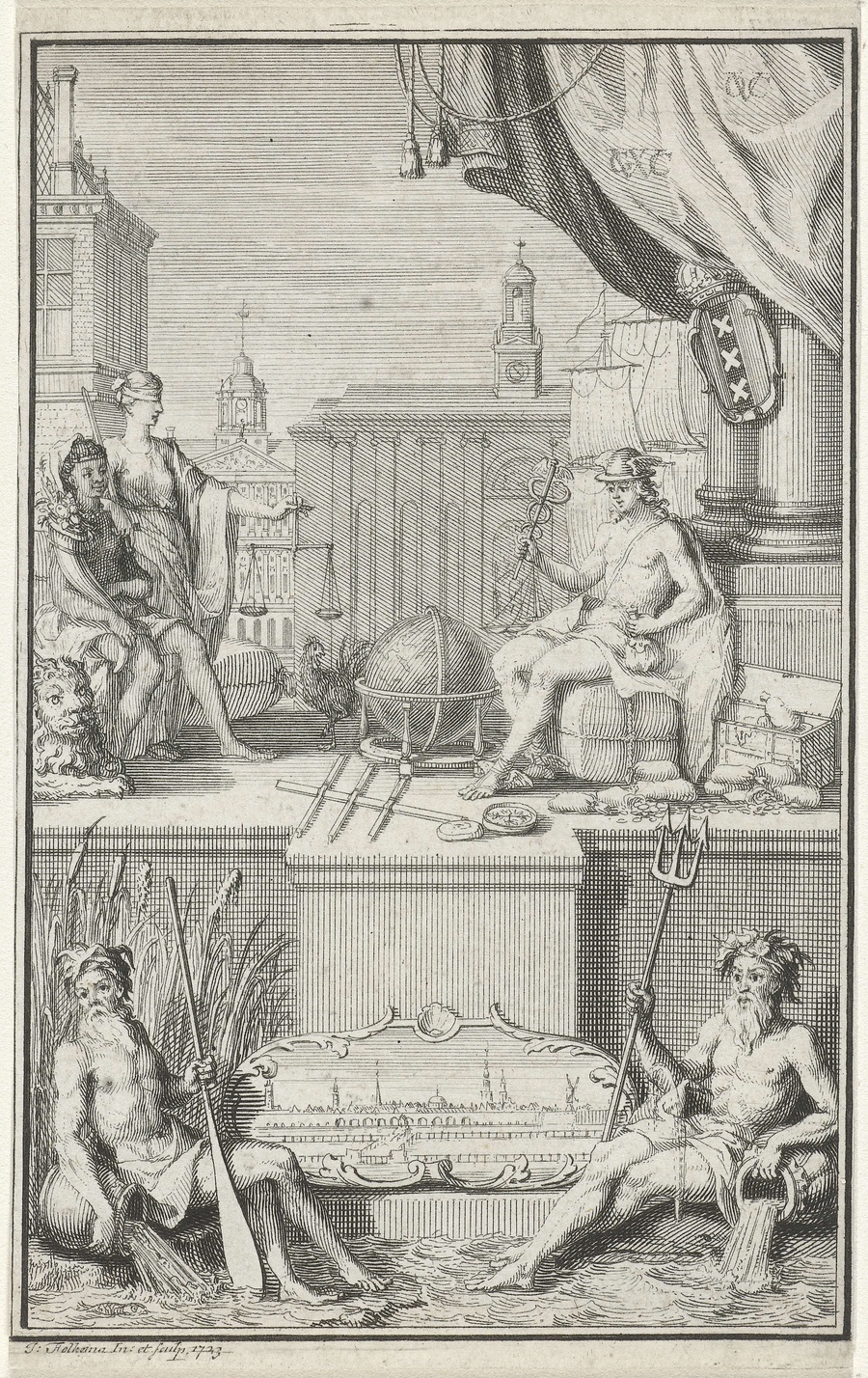 About the work
Each figure personifies the ideals of the Dutch East India Company. Mercury, the Roman god of all commercial activities, is centrally placed and is surrounded by objects and products of trade. The company's wealth was built by colonial operations in Asia. This is represented by a dark-skinned woman and a lion that sit at her side. Justice is personified next to her, reflecting a skewed ideology of cultural hegemony toward non-Europeans. Two gods of water sit below the scene with a city view of Amsterdam between.
Save this work.
Start an account to add this work to your personal curated collection.
Work details
Help us improve the metadata.
Is something is missing?