Allegorie op de V.O.C.
Rijksmuseum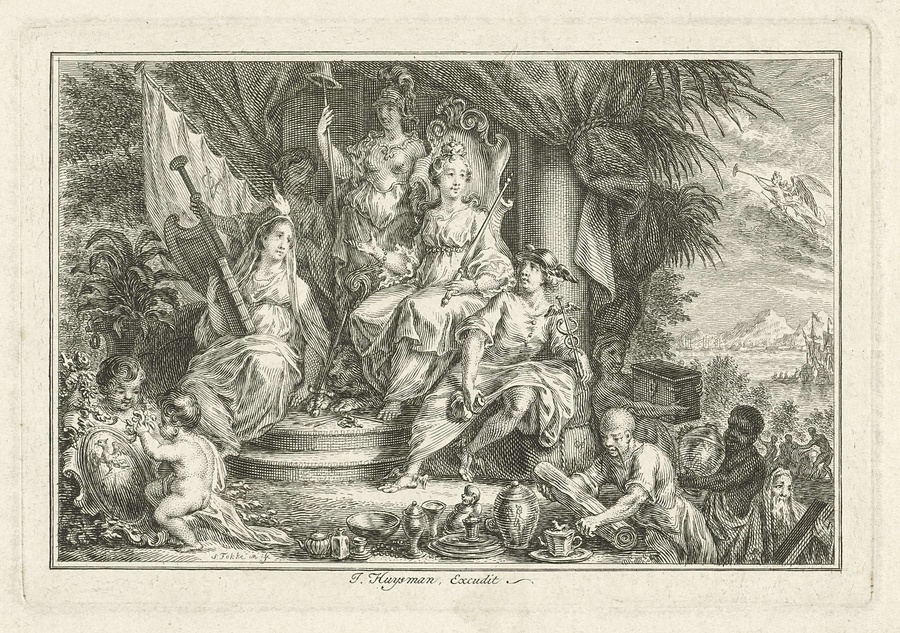 About the work
The Dutch East India Company is personified here as prosperous royalty with divine affinity. The logo for the Dutch East India Company, known as the Vereenigde Oostindische Compagnie (VOC) in Dutch, can be seen in the flag on the left. The logo conspicuously adorned all VOC luxury products.
Save this work.
Start an account to add this work to your personal curated collection.
Work details
Help us improve the metadata.
Is something is missing?