Allegorie op de V.O.C.
Rijksmuseum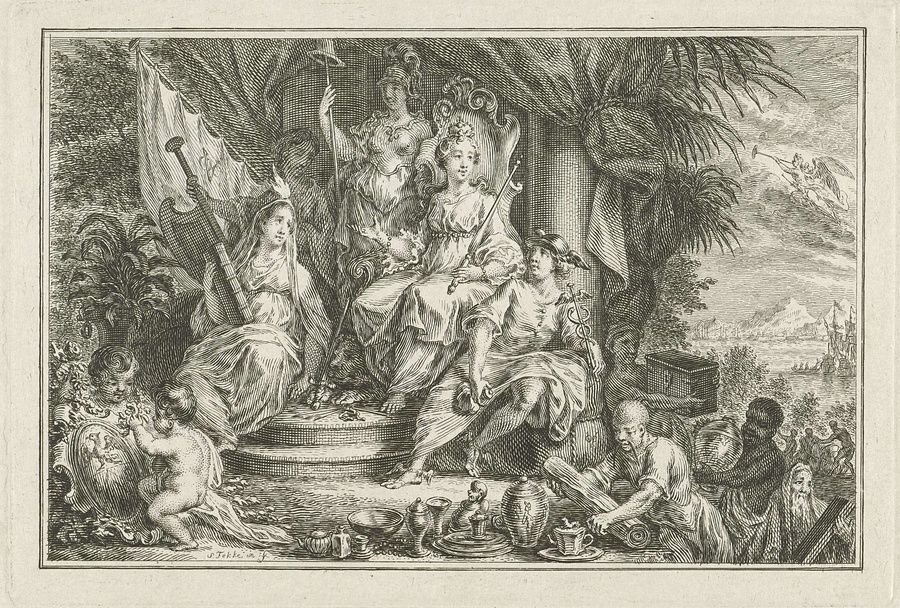 About the work
In het midden troont Batavia, de personificatie van de V.O.C., met scepter. Aan haar voeten ligt de Hollandse Leeuw, wakend over een bundel pijlen en een zwaard. Achter Batavia staat de Vrijheid met vrijheidshoed op stok en wordt een vlag vastgehouden met het monogram van de V.O.C. Mercurius, de god van de handel, zit rechts van Batavia. Oosterse koopmannen leggen cadeau's neer terwijl geheel rechts twee putti bij een wapenschild met de beeltenis van een adelaar spelen.
Save this work.
Start an account to add this work to your personal curated collection.
Work details
Help us improve the metadata.
Is something is missing?