Apotheosis of the Dutch East India Company (Allegory of the Amsterdam Chamber of Commerce of the VOC)
Rijksmuseum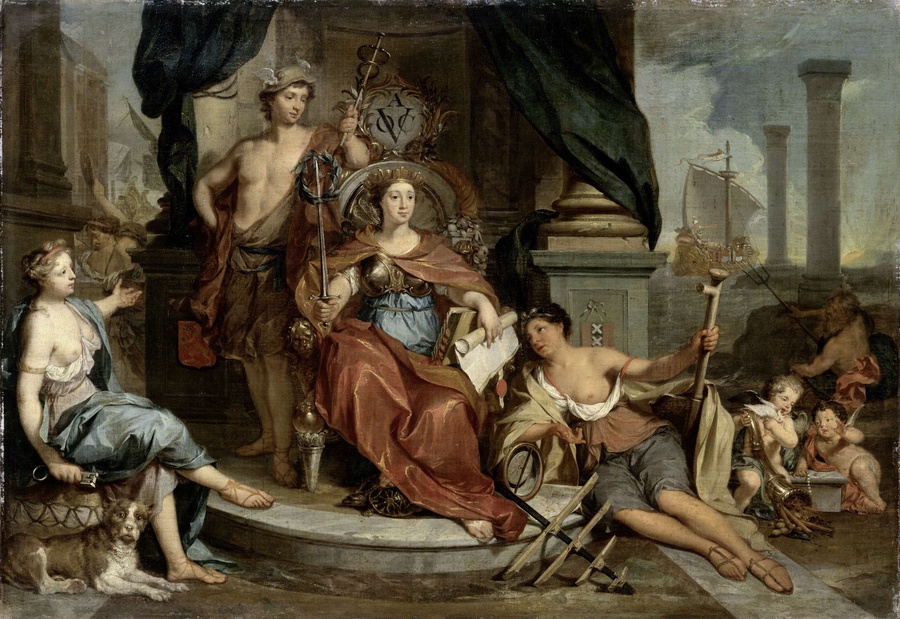 About the work
An allegorical personification of the Amsterdam Chamber of the Dutch East India Company modeled after a medal honoring its centenary. She is seated on a throne, and is wearing a crown of ships and holding a sword and other documents. She is surrounded by other female personifications and the Roman god Mercury. They all support the ideals and status of the Dutch East India Company as successful merchants of the seas.
Save this work.
Start an account to add this work to your personal curated collection.
Work details
Help us improve the metadata.
Is something is missing?