Fertility Goddess
Cleveland Museum of Art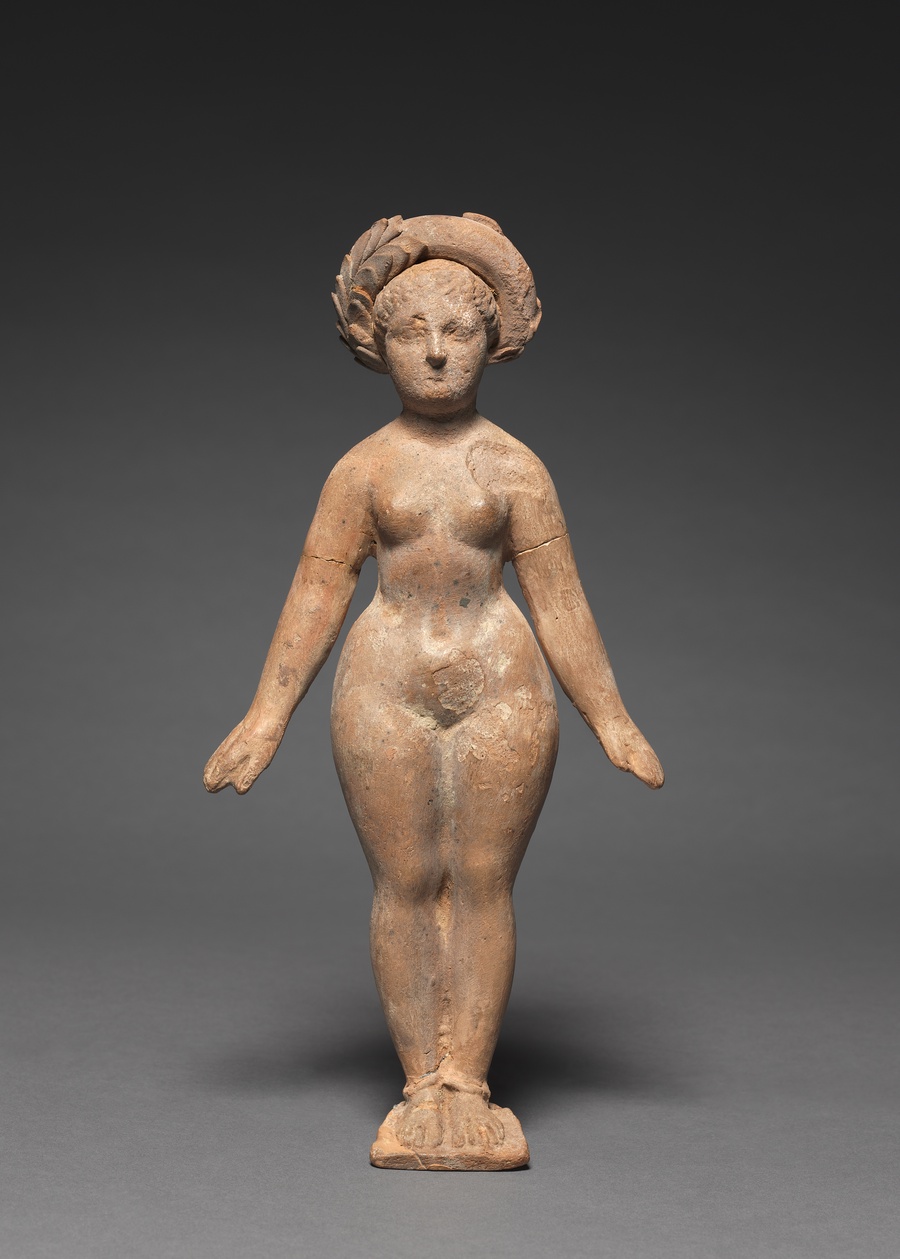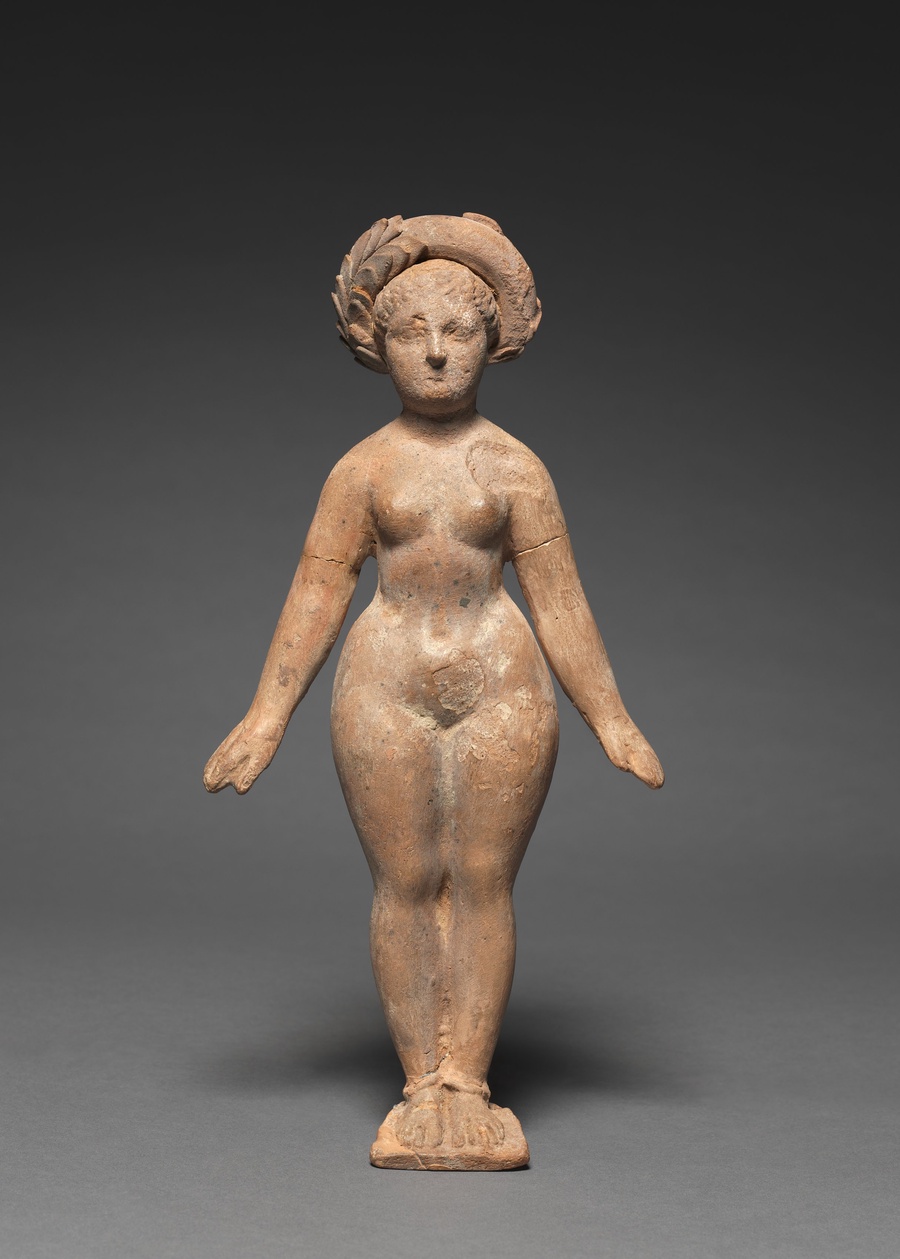 About the work
Female figures fashioned from terracotta were found at large man-made pools of water in early Buddhist sacred compounds. They indicate the importance of art and rites associated with fertility and childbirth among the Buddhist laity, of which women were a major component. The wreath, small breasts, and gentle modeling of her full-hipped body associate this figure with Greco-Roman imagery.
Save this work.
Start an account to add this work to your personal curated collection.
Work details
Help us improve the metadata.
Is something is missing?