Lime Spatula
Cleveland Museum of Art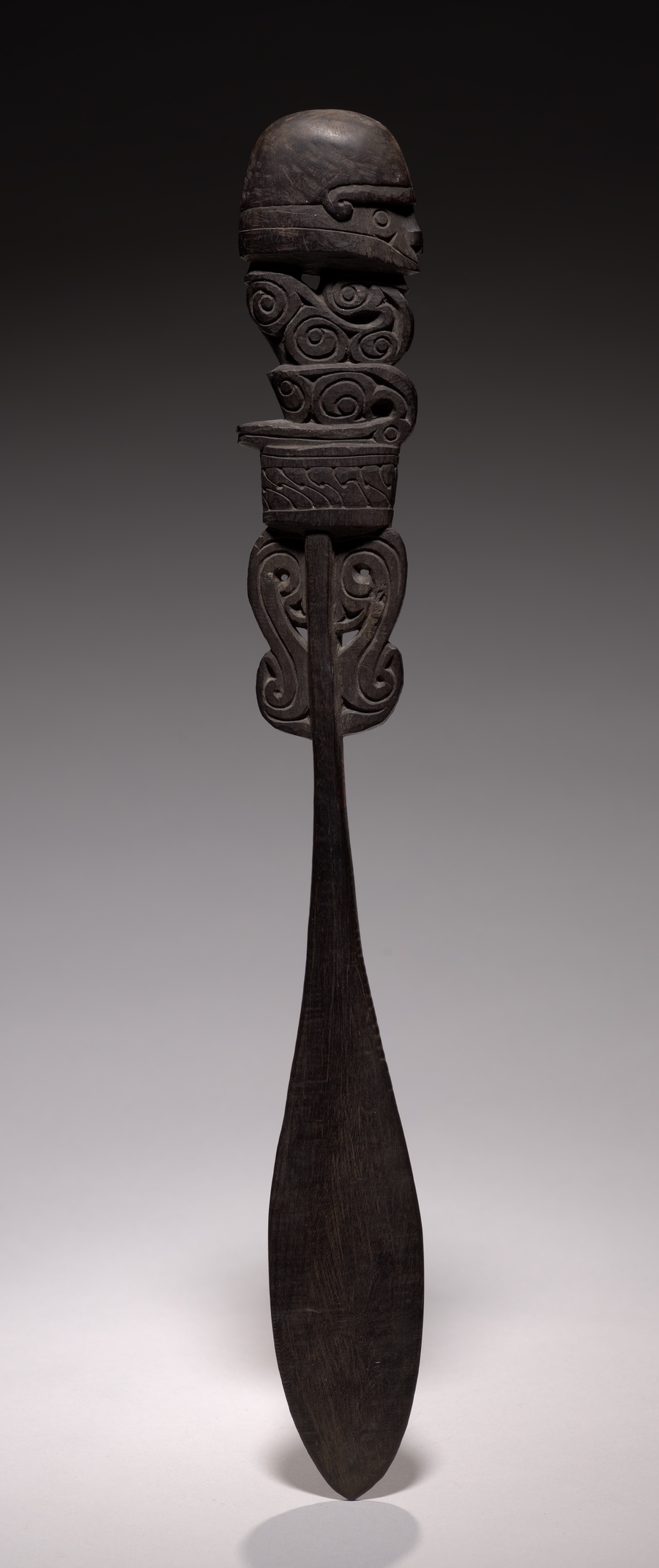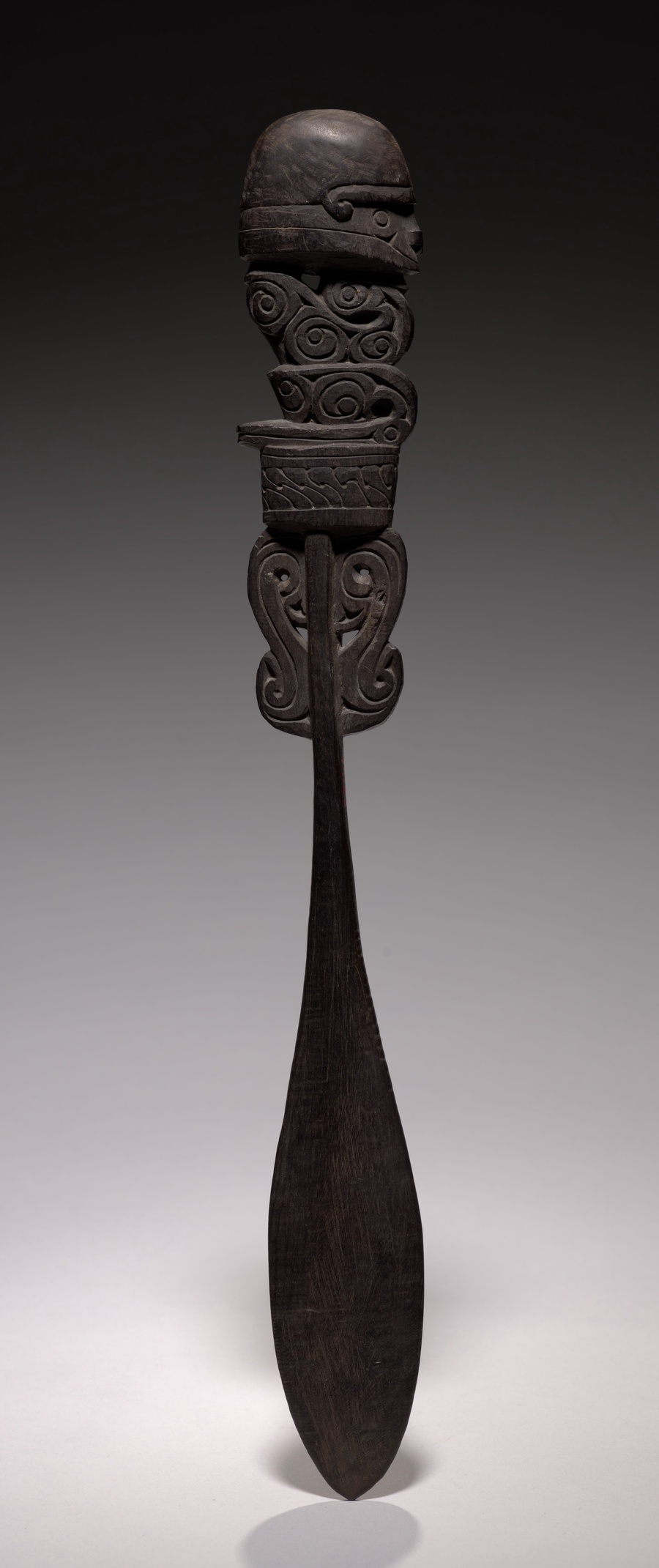 About the work
Intricately carved spatulas (chunum) were used to remove a mixture of areca nut, lime, and betel pepper from gourd containers for chewing. The stylized human face and figure are decorated with lime-filled incised designs.
Save this work.
Start an account to add this work to your personal curated collection.
Work details
Help us improve the metadata.
Is something is missing?